USA Translate has some excellent methods of payment for its clients. We are an international translation company are we know how complicated it can be for you to pay your invoice. We are fully aware of the complications that come with doing business with a translation agency that is based in the US, sometimes far away from your own land. Not everyone has a visa or credit cards available in hand.
Pay your invoice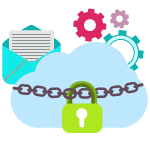 USA Translate is using fast, secure online transactions in dollars because it takes out many complicated matters such as the value of currency, timings of banks and policies of banks in international transactions out of the equation. It gives an open way to complete your transactions and make good on your financial promises. We all know that your word is as good as a bond in business and if you are going to garner an international presence, then you are going to need a readiness to deliver each and every promise that you make with your international customers. So we are here to make sure that you do not have any problems while paying for your translation needs.
Security
The payments made through PayPal are one hundred percent secure. Again, the reputation of this website precedes itself. The website has been used extensively by various international businesses for their transactions and not one of them has reported theft of any kind anywhere. The translation payment that you have to make in order to pay your invoice is secure. Translation invoices are sometimes big numbers and you have to ensure that the hard earned money that you are sending our way are secure. That is why USA Translate uses PayPal because it has an incredibly secure network. The security that comes with using PayPal is a name in itself and is considered irrefutable.
Ease of payment
Our invoices are easy to pay with PayPal or with a credit card like Visa or MasterCard. For our European customers we also added Ideal and Bancontact into the mix, as they may find it easier to use an European payment processor. This makes for a successful payment method because there are no third parties involved. The only party involved is a website that is famous for its credibility and security and is hence a strong and reliable partner for financial interactions. Rest assured, all your transactions are going to the payment processor in a highly encrypted connection and your money are in great hands with USA Translate. Come see us now!
Easy and secure ways to pay your invoice
Many of you are running successful businesses that are still in countries that do not share US credit card payment methods. And even if they do, the amount of money that you need to manage to balance a credit card is unfair to many nations when their currency is incredibly devalued in comparison to US dollars. Many of USA Translate customers find themselves in a situation where they do not have enough money to balance a system of financial savings that is inherently designed in the dollar so is sufficient only for them.
With this in mind, we have added PayPal as our main payment processor so that you will have a way to connect with us and pay your invoice. This is a simple way of financial interaction while making your translation payment. The company is used by millions across the globe to get their financial transactions done quickly and painlessly. Their website has always run perfectly and there have never been any complaints in the past. You will only connect the website with your own account back home and make sure you keep the required amount in your bank account. You will then use this amount whenever there is any need of financial transactions now or in the future.
Pay Your Translation Invoice Below
Today, while online payment is available everywhere, it is more and more commonplace. For translators and small business owners Pay Your Invoice is a useful option that adds a level of professionalism and reassurance for the customers.
There are several methods to pay through, these days. At USA Translate, we're committed to giving our customers the latest in invoicing and accounting technology and features. We offer you with the simplest. Payment is a significant part of the business because we understand that is where you will separate with your hard-earned money, and you want to pay it the best way and at the correct place.
We offer you several methods to pay us via an array of credit cards. You can pay us through PayPal, and you can pay us through Ideal or Bancontact. If you work with USA Translate, you will see that each invoice offers an immediate option for payment and will take the customer to the online payment method you've selected.
The small logos at the bottom of the site are more than just for decoration. They indicate to our customers that they can choose to pay your invoice via PayPal or by credit card or Bancontact.
Need help with your payment?
Payment Confirmation
Please check your details: