Language translation
Checklist For Ecommerce Sites For Spanish Translation
June 5, 2020
|
|
This post was last updated on July 29th, 2020 at 11:20 am
(Last Updated On: July 29, 2020)
No business can succeed by accident. A constant effort needs to be made for a company to achieve its goals. Part of that effort involves making effective decisions for the success of the company. It may not sound like it, but making the right decision is not that easy. Sometimes, a decision may sound right but not necessarily work out in the long term. A good businessman knows which decisions will bring success in the future. They will be able to use every opportunity for their benefit. The challenges are different in the modern world. It is true that businesses have more ways to connect with their audience thanks to the internet, but that also presents more problems. It is not easy to figure out a marketing technique that will help with all the online audience.
A very common business idea these days is setting up an e-commerce site. On such a website, people can buy and sell products while transferring funds through the internet. If you have ever shopped online, then you have definitely visited an e-commerce site or two. Nowadays, there are so many shopping websites to choose from that people have difficulty deciding where to buy products from. Some websites sell only a particular type of product, while others offer a wide variety of goods.
You may not realize it as a customer, but e-commerce stores have to think of marketing strategies too. They get visitors from different parts of the world, which is why they have to plan their marketing strategy accordingly. Global websites have to consider ways of connecting their audiences. They can't make one strategy for different audiences. Each visitor has a different culture and language, which is why they have to be treated accordingly.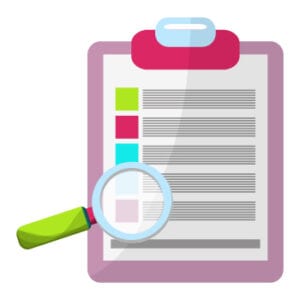 Spanish is one of the most widely spoken vernacular in the world today and is expected to become even more popular in the future due to its growing importance in the US. Almost 8% of internet users are Spanish speakers, which makes it the third most used language on the web. Due to this reason, websites have to get their content translated into Spanish. Businesses cannot survive if they don't try to attract their audience. For a global e-commerce site, a Spanish speaking audience is pretty important. However, there are a few things that they must consider before getting their content translated. Here is the checklist that you need to tick before getting your e-commerce site translated into Spanish:
Images:
If there are images on your website, then you will have to think about translating them. Some aspects might be acceptable in one culture and unacceptable in the other. This is why the store creators have to figure out whether the images will work with the translation or not. If they get their store translated into Spanish translation, but the images don't match the values of their target audience, then this won't go in their favor. There are a lot of ways in which images can be created to make them look appropriate for all cultures. Also, it is better to avoid texts on images because that will lead to another complication for your design staff.
Space:
Each language has its own unique composition and sentence structure. As a result, the space needed to write a tongue varies greatly. Although English has a lot of words, it does not take as much space as few other vernaculars like Spanish. This is a factor that all translators have to keep in mind. But web stores should give it special attention as they allot space to all of the texts beforehand. They need to keep in mind that a certain portion might not look good when translated in Spanish Translation. This is something that store owners need to discuss with web designers. The web designers will create the store in a way that each vernacular will be able to fit in nicely and will not look out of place.
Cultural References:
There are thousands of idioms and phrases unique to English. There are also TV shows and movies that are loved by the English-speaking audience. In the case of the former, you will have to find their Spanish translation alternatives. But when it comes to TV shows and movies, there is a chance that it is something that is loved all over the world. In that case, you don't have to remove or change the reference. However, in order to understand whether or not a reference would work on your audience, you will have to learn about them in detail. The age group, income, and social media profiles of the target audience can give you an insight into their likings and disliking.
Numbers:
Every e-commerce store displays pries with products for their customers, but this is another thing they might have to change for their Spanish speaking audience. Numbers are written uniquely in Spanish Translation. For instance, a decimal point is represented with a comma and vice versa. Numbers smaller than 10,000 are written without any space or decimal point. This may all be very confusing for you but will make complete sense to your target audience.
Once you have covered your bases, you can hire reliable experts for the job. Make sure the experts you are choosing have prior experience with translating online stores. You can also ask to see their credentials. Compare the rates and then make your final decision.