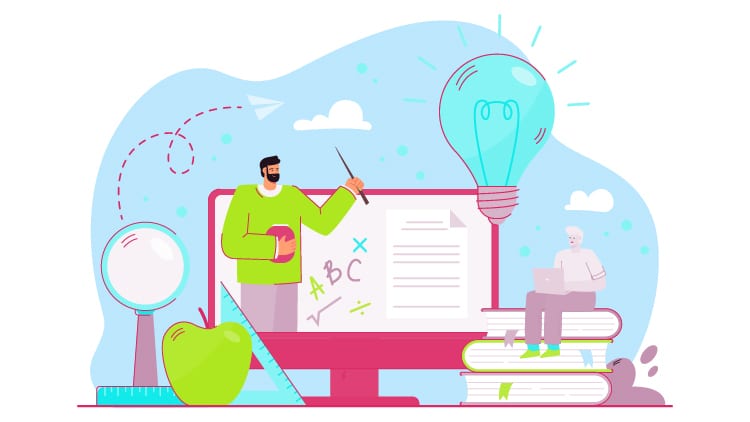 (Last Updated On: March 4, 2021)
The Spanish Language
The people of the world may not be aware of it, but they cannot survive without translations. We depend on the efforts of linguistic experts to keep us connected. Without them, we would not know how to communicate with others. We also won't be able to access products produced in foreign countries. But fortunately, the language industry exists and helps millions of people around the world every day. We can turn to it to get help with all of our linguistic needs.
A person can get English or Spanish language translation whenever needed by getting in touch with a qualified professional. And with such translations, they can apply for immigration or for admission to a foreign university easily.
The Spanish Language:
Spanish is one of the most spoken languages in the world today. It originated from Latin in the Iberian Peninsula after the fall of the Roman Empire, which is why it is known as a daughter language of Latin. It enjoys official status in more than twenty countries. In the Americas, it is the second most popular language after English. There are nearly 600 million Spanish speakers in the world. When these people have to travel or move to a different country, they need the help of linguistic experts. They cannot immigrate to the country of their choice without getting Spanish translations of their documents first.
Bilingual People
There are many bilingual people in the world. Many people in the US speak both English and Spanish. But that does not mean that the authorities will accept your Spanish documents if they are not accompanied by their English translations. You will have to get your documents translated and certified if you want to show them to the authorities. But it is worth mentioning that you can't get certified translation services from any translator. You will have to find the most qualified and experienced professional to get accurate linguistic solutions. It is the only way you can get the authorities to accept your documents.
Dialects of Spanish and Their Translation:
Every language has multiple dialects. In some cases, the dialects are not mutually intelligible with each other. While in other cases, they are so similar that it is difficult to distinguish them from each other. But whatever the case may be, it is important to understand that dialects are important to their speakers. Since Spanish is spoken in more than twenty countries, its dialects are very diverse in nature. All the dialects have been affected by the local cultures and languages, which is why they are quite different from each other.
A person from Spain will not be familiar with the common vernacular of the Mexican Spanish speakers. But a translator from Mexico can help you with Mexican Spanish translations. This is why professional translation services are so important. A good agency knows the value of a native translator. They only hire native experts on their team, and that's how they manage to deliver quality translations every time.
Spanish Dialects
Spanish dialects can be divided by countries where the language is spoken. There are lexical, phonological, and grammatical variations in spoken Spanish. The variations not only exist in Spain but also all over the Americas. Many indigenous languages were spoken in the Americas in the past. Some of them are still in use and continue to influence other tongues of the region. Spanish and other Latin-based languages that are spoken in the Americas have also been influenced by them.
When people turn to the internet to get help with a Spanish dialect, they forget that machines cannot understand cultures the way humans do. So, they end up with inaccurate results. Whether it is legal language translation or business translation, only those with the right experience and qualifications can help you with them.
Dialects of Spanish may not sound complex, but they have a lot of elements that make them unique. This uniqueness makes it difficult for people to translate the different dialects. But if you keep in mind that there are different experts for handling different types of content, you will be able to get good results. You can't go to a legal translator for the translation of a health status questionnaire. Even if they know the dialect that you need to get translated, they won't be able to help you much if they have no experience in handling the kind of document you need help with.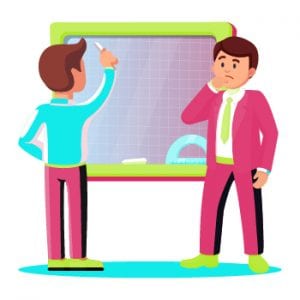 Who Can Translate Spanish Dialects?
When you require Spanish language translations, the only way to get accurate results is to hire a native speaker. More than forty percent of people on earth are bilingual, which means they can speak a second language fluently. However, they are only familiar with the cultural elements of their mother tongue. They cannot understand the cultural elements that affect a foreign language. This is why translators always translate into their native language.
Mexican Spanish or Colombian Spanish
So, if you need help with Mexican Spanish or Colombian Spanish, you cannot hire a translator from Spain. You need the expertise of someone who is familiar with all the cultural elements that have affected their language. If you think you won't be able to find a Mexican translator on your own, there is no need to panic. You just have to find an agency that has native experts on their team and hand over your documents to them.
Online Spanish Translation Services
You can look up agencies on the internet that provide Spanish translation services. You can compare their prices and services. You can also visit their websites to learn about their teams. This will help you figure out which agency has native experts on its team. An agency that only hires native experts is the one that you can trust. So, once you have found such an agency, you can hire them for the translation of your documents. Don't forget to check their prices and turnaround times. You don't want to be overcharged for translations. And an agency with good turnaround times will always deliver translations on time, so you will never miss a deadline.
               How Much Does a Spanish Translation Cost?
People often turn to the internet when they require language services so they can save money. This included also Spanish Language Translations done by Professional Spanish Translators. But when they end up with inaccurate results, they get dejected and hire the first service provider they come across for accurate translations. If they take their time to look up different service providers and compare their prices before hiring them, they can easily save their money.
There are a lot of agencies that provide good translations but charge their clients unfairly. When people don't know that there are better options, they end up hiring such agencies. This is why it is important to check the ratings of service providers and read the reviews left by their previous customers. It can not only give you an idea about their work but also save you from getting overcharged.
The cost for Spanish Translation Services
The cost depends on the type of translation you require. For instance, if you require a certified translation, you can get it for $20 if the word count is less than 200 words. For lengthy documents, you will be charged $0.12 per word for a certified translation. For a simple translation, the rate will be $0.10 per word. However, you will only get such affordable rates if you hire a good agency. So, if you don't want to waste your money, do proper research before you hire a service provider for Spanish language translations.
Questions and quotes are free. Live chat with us 24/7