(Last Updated On: June 17, 2019)
It's important in the 21st century that healthy businesses don't have mono-linguistic issues. We are not talking about mononucleosis, but rather MONOLINGUISTOSIS. OK, that word may not really exist. But the problem does.
The number of mono-linguistic people who don't speak English throughout the world is startling
If you are a business in today's world, the globe is your potential market
Not aggressively taking information about your business to the world in more than one language is a missed opportunity if not a crucial error. Some businesses will survive with mono-linguistic habits. But they will not reach as many customers as they could if they reached out to customers who are not native English speakers.
Translation and localization is a whole lot of work and it can be an expensive process. Many companies may be asking the question "Is it really worth it to make our marketing and products appeal to more than one language population?"
Millions don't speak English
While it may surprise some that a full 23 million Americans don't speak English as their native language, the numbers of people in France and Germany alone are over 140 million people! Add in the rest of Europe and you have approximately that many people again who are buying things, but only from companies that speak their language.
Assuming that you have the means to get supplies to people in other countries (enter USPS, DHL and FedEx), why wouldn't you want a market of approximately 60 million and then another of 80 million mono-linguistic people to have access to your product?
You wouldn't embark on this without a plan and hope to succeed. You must work to make sure that people can see your product and see its value in their context.
Multilingual Employees
In today's market of global business, multilingual employees can be a significant competitive advantage. Multilingual employees could prove to be a great asset when it comes to handling business relationships, making a more powerful plan or interacting with other businesses and organizations.
Specialists who are fluent in many languages are essential during exercises to grow into a different market or attract the attention of a new social demographic. There are loads of well-known marketing mistakes that show the risks connected with weak translation services or poor knowledge of a new consumer or client demographic. If you are developing your business across geographic, language and cultural barriers, it is essential to have multilingual employees in-house that have an understanding of the changes to come. Hiring multilingual employees with these experiences will help you to properly carry your brand's intentions and values in the context of your new target market.
Mono Linguistic
In our world, a person with a degree in business management is not the ultimate winner in the field of business. It is not because there are not enough jobs to prove his worth or he needs some additional specialization to do better but because businesses today, run on strategies.
These strategies are updated on a daily basis and one of the top strategies is to expand the business beyond language difference. The days of going after a targeted audience have been gone, now every person is a target audience irrespective of the region, language, status, and beliefs.
The idea of expansion is not new yet it was unique in the past. Companies with stronger capital had the ulterior motive of reaching a global audience and they used locals for the advertisement of their products and services. And they were successful enough back then and even more famous today.
We want you to think in the same way, going beyond the ordinary with the help of translation services. Having multiple versions of your website will only increase your viewers, and with the right kind of content and appeal, you can easily convert them into buyers and obviously most trusted and loyal customers in the long run.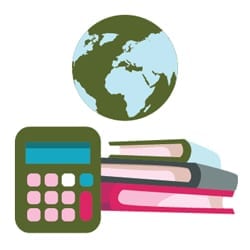 Getting a professional translation company is probably a good first step. They can help you translate and localize most of your documents and information and you can get rid of the mono-linguistic problem. What are you waiting for? The world is waiting for your product; many producers and consumers just don't know it yet.