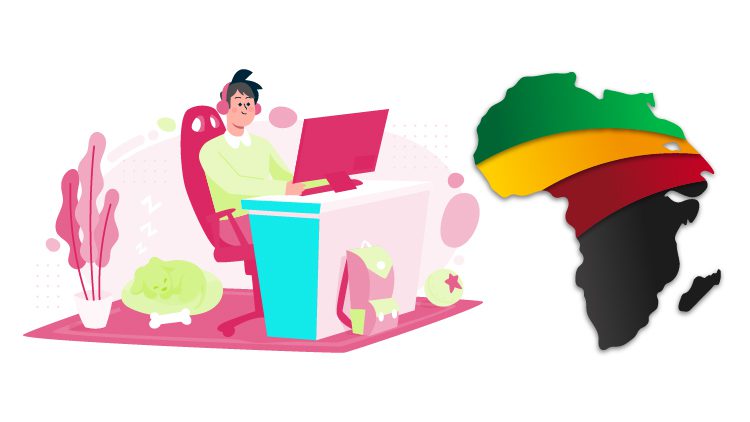 (Last Updated On: January 8, 2022)
How much do translators earn in South Africa?
Have you ever got translation services for your documents? Or you've just planned to get them now?  Whatever the case may be, the first thought of every client who is going to get translation services is the budget and cost of it. It's a common myth that people feel like getting high-quality or professional translation services will cost a lot expensive than anyone could ever imagine. But that's not the case!
If you're in South Africa and you're planning to visit your parents who live in the U.S., you'll have to pass the immigration process first. But to get an English translation of your documents will require you to hire a translation agency or a freelance translator who has expertise in this job. You need to choose the best one because legal documents aren't a joke! For this, you may want to figure out the translation cost. But what's the solution to avoid high costs?
Well, it is to become a translator yourself! Get your linguistic knowledge upgraded, groom your skills and you're all set to offer translation services. But before entering any profession, you need to search about its scope to find out whether your effort will be worth it or not! For that, figure out how much translators earn in South Africa. If you don't much knowledge about it, don't worry because we're just going to find it. So, let's start!
Translation Services in South Africa
South Africa is a country full of rich cultures. More than 35 languages are indigenous to this country. This makes it clear that translation services are in higher need in South Africa. Since the demand is rising with time, it becomes hard to find the perfect match for your translation requirements.
You may require translation services for different purposes. For instance, if your business is moving to international countries, you will require the help of a translator to communicate with your foreign audiences. As clear from this example, the documents that need translation services also vary according to your purpose.
If you want to get your medical treatment in a foreign country, then you'll have to prepare your medical documents as well. The basic purpose of translation services is to make it easy for others to understand the details of your documents. Some top translation agencies that may be helpful for you include Lingua-World Company, Kopje Outsourcing, Language Inc, French side, translation & Interpreting, Mzansi Communication, Soror Language Services, and Folio Online. You can analyze the ratings and feedbacks of clients while selecting a translation agency for your work.
How much does a translation cost in South Africa?
Well, you can't predict the exact price of a translation because there are numerous variations with it. It can be confusing to know the translation rates and what to expect to pay. Whether the translations are offered by freelance translators or translation agencies, translation prices are set based on several criteria. Here are the key points to understand how a translation price is determined. In South Africa, the cost of a translation depends on several factors including:
the language pair
the complexity of the text
the word count
the turnaround time
document format
On average a translator can translate up to 2,000 words per day, Therefore, a project of 4,000 words will take 2 workdays, or even 3 if a proofreading or quality control service is requested. Considering this hard work and effort of translators, you can't do it unfairly when it's time to pay the translation cost of your document. On average, expect to pay R350 to R500 per page, depending on the document type and the target language. The most common pricing method and industry-standard are determined on a cost-per-word basis. On average, expect to pay between R0. 90 and R1.
How much does a translation earn in South Africa?
If you can't afford to pay high costs for translation services, why not become one? Before becoming one, you should not what this job comes with. Particularly, a translator is an essential link between people who speak different languages. At the core, a translator facilitates written communication between two or more persons who speak different languages and are unable to directly communicate.
They often work on documents for broader consumption such as brochures, books, and advertisements. The average base salary of a translator in South Africa depends on the load of work he can handle. There are many other career options, but if you're a language expert, you can become a translator without any second thoughts!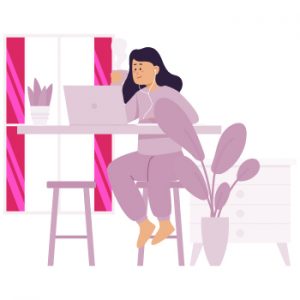 For an interpreter, the average salary is 21$ at an hourly rate. But this average salary becomes as high as US$ 98,402 for conference interpreters. Translator salaries can vary drastically based on their experience, skills, gender, or location. For example, a hospital interpreter earns an annual salary of $85,000 which is greater than the national average wage of $80,000.
In South Africa, the range of minimum translator salaries is 14,800 ZAR per month to 43,600 ZAR per month (maximum salary). You can become a translator of your official language since it is the one on which you have the most grip. The range of average base salary includes all other factors like housing, transport, and other benefits.
5 Things you should know about Highest Paying Translation Services
The truth is that the income in translation can vary depending on many things. These include the language pair, the type of translation services requested (medical, legal, juridical, technical, financial, business, or literary), translation speed, the translator's geographical location, and the type of documents involved. Read this to know about What is the highest paying translation job?
But if you have interest in an interpreter's salary, you can expect a different payment. Interpreters charge by the hour, not by the number of translated words. Depending on these variables, 5 things can give you an idea about the highest paying translation services and how much a translator can earn. These include:
The huge pay gaps between countries
Some language combinations earn more than others
Flat fees are common for Asian languages
Literary translators provide the highest paying translation services
Simultaneous interpreters earn the big money
Altogether, there are multiple opportunities in translation careers. You can choose various options like a translator, transcriptionist, interpreter, or speaker. Each profession comes up with a different package. And your salary rates and average income can also vary depending upon the effort you put into your work. The more you do hard work, the more you'll earn!
How to predict your average salary in South Africa?
Every translator learns differently and therefore, there are no exact salary estimates. All translators and interpreters work to break down the language barrier for their clients. To predict your average salary in South Africa, you can use different website tools that provide estimated salary potential. You can conduct a salary survey to get estimation about detailed salary and cost of living reports.
The cost of living in Cape Town is 13% more than the average cost of living in South Africa. This includes the cost of food, transportation, health services, rent, utilities, taxes, and miscellaneous purposes. But this is the cost of the person who lives in South Africa, as for the translator, the monthly earnings vary a lot because document translation is completely a different thing. As a translator, you can charge additional fees for the revisions and proofreading but never do injustice with your clients.
Questions and quotes are free. Live chat with us 24/7