(Last Updated On: October 4, 2022)
Italian Background Translated
Do you need your Italian background translated? Does it need to be notarized? Do you need translation certification?
This article will walk you through the process of translating and certifying your Italian background, so that you can apply to any school or office in the United States.
It's important to work with the right company when it comes to translating your documents, because not all companies are created equal.
Some have more experience than others in legal or medical translations, which can make a huge difference in your ability to get an education or get hired on the job market!
Research the Requirements for Italian Background Translation and Certification
An accurate translation of your documents needs to be obtained and certified. Common documents such as a divorce decree, marriage certificate, passport, drivers license, or birth certificate need to be translated by a professional translator who is certified in the language.
Federal government agencies may require an apostille that could add an additional charge onto the translations. All the translated documents will need to be sent into one agency at the Federal Department of State that has a separate process for different types of certificates depending on whether you are claiming citizenship through marriage or from another country.
The process can take up to four months. Translation Agencies are not required to send all your original documents back when they are done translating them; instead they usually provide electronic copies so that you can keep them secure.
There is also a standard fee for translations which is ten dollars per page. If you have many pages of documentation, it would be wise to get a quote from several translation companies.
You should ask what type of information they are going to translate because some places only offer certain services such as criminal records or death records while others offer more general translations like passports and driver's licenses.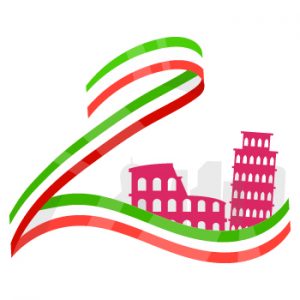 Know which documents you need for Italian background translation and certification
It's important to know which documents you need before submitting your request. You can find out what paperwork is required through the apostille website, by contacting the embassy in your country, or asking a certified translator who's familiar with the process.
The following are some documents you may need for an Italian background translation and certification
1) Birth certificate translation
2) Certificate of residence translation
3) Translation of death certificate
4) Translation of marriage certificate (optional)
5) Criminal records certificates (optional)
6) FBI certifications (optional) 7) Notarized translations (optional)
8) Fees vary from country to country and from document type to document type. For example, the fee for translating a birth certificate ranges from $30-$80 while the fee for translating a criminal record ranges from $10-$25.
If notarized translations are needed as well as notarization services, these fees also vary depending on where they're taking place; however, it will be significantly more expensive than simply getting them translated and notarized separately.
Prepare your documents for Italian background translation and certification
When you were born, the hospital took a birth certificate that records your name, date of birth, and parent's names. The hospital may also have given you an official copy of the document to carry with you at all times.
In Italy, these documents may be translated into English by a notary public certified as an Apostille. With some exceptions, however, U.S. law requires that foreign-language documents be accompanied by a United States Federal Apostille Service before they can be sent to the State Department for certification by American embassies and consulates around the world. Check this page to read about Apostille translation.
An apostille is a stamp or sticker that serves as your document's certification seal. It certifies that your document is genuine, has not been tampered with since it was issued by a public authority, and can be used to establish your identity when you travel.
The most common documents requiring an apostille include birth certificates, marriage certificates, death certificates, divorce decrees, court judgments, high school diplomas (or equivalency diplomas), academic degrees (or certifications), military discharge papers and passports.
Choose a translation service provider
Translation costs are determined by the word count of your text, how fast you need the translation, and how much it will cost to get a professional translator. For example, if you want your Italian translation done quickly but don't have money for a professional translator, you can use online translators to get a basic idea of what it says.
If you're looking for something more accurate, then using a service provider with a professional translator is recommended. The best way to find an experienced translator is through a network or referral.
You can also search on social media or find someone who knows someone in Italy who might be able to help you out. Once you've found a reliable company that specializes in translations, go ahead and send them the copy so they can work on it as soon as possible.
Submit the translated document for certification
Before you can start a new life in Italy, the government will need to confirm your European Union nationality. If you're from the UK or Ireland, this is already a formality. But if you're from any other country, including Australia or New Zealand, the process for getting your background translated and certified is a little different.
First of all, start by finding someone qualified to translate your paperwork – this could be anything from university transcripts to birth certificates or other similar documents. The translator should then provide an original copy as well as a translation.
The original copy will go on file with the consulate while the translation will go on file with Milan's civil registry office (Ufficio dello Stato Civile). Next, you'll need to get in touch with Ufficio dello Stato Civile who'll send you more specific instructions about how to proceed.
How do I translate an Italian background document?
1. Find an official translator to translate your Italian birth certificate, marriage certificate, naturalization certificate, or other official documents.
2. Have the documents translated into English with a certified translator.
3. The document must be notarized by an American Notary Public who is authorized to certify international documents for use in US courts.
4. File the original copy of the translation and the notarized copy of the translation with local city/county clerks office.
5. Request that the translations be done on the government-issued form called Certificate of Translation which contains lines for translating all fields of data from a foreign language to English, as well as lines for certifying and notarizing the translator's signature.
Can I translate my own Italian background documents?
No, it is not advised that you translate your own background documents as there are no guarantees on the quality of work. Always find a reputable translator to do this for you!
Can i translate my Italian background without it being certified?
No, you must provide a certified translation.
Questions and quotes are free. Live chat with us 24/7