(Last Updated On: November 30, 2021)
CHRISTMAS, THE HAPPINESS SEASON
Jingle bells, jingle bells, jingle all the bells. What a beautiful tune! Every time we hear it, Christmas trees come to mind. The thought of gifts, Christmas trees, decorations, festivities, and pleasure filling the air is invigorating. Let's learn about Christmas rituals around the globe and merry Christmas wishes in different languages.
The story behind celebrating Christmas
Every year on December 25th, Christmas is observed. It is commemorated as Jesus' birthday (son of God in Christianity). Almost half of the world celebrates Christmas with fire and fervor. Long-distance relatives return home at their earliest convenience as Christmas approaches. Tickets for aircraft, trains, and other modes of transportation have been purchased to transport them back to their homes. Because it's time to decorate the trees, light the houses, and bring the socks to the fireplace. The joyful atmosphere created by Christmas, with its laughing, gifts, and overwhelming emotions, has increased the popularity of this event. There are a few reasons why people look forward to Christmas every year.
The festive atmosphere is so powerful that it makes people feel excited and happy inside.
Humans forget to savor the true taste of life in their busy routines of work and other responsibilities. Festivals such as Christmas allow people to savor the essence of life with their friends and family.
Christmas also preserves the tradition of exchanging and receiving gifts. These affectionate actions keep hearts warm and close.
The Christmas season is a time when everyone makes themselves available to friends and family.
Christmas evokes thoughts of important and loved ones who have passed away.
How is Christmas Celebrated?
Christmas is celebrated with a lot of enthusiasm around the world, not in all countries, but in the majority of them. The pre-Christian winter rituals are followed by homecoming and eventually Christmas. People host parties for their friends and family, inviting them over for various activities. Exchanging gifts is a very common and overwhelming ritual. It makes the people you care about feel unique.
A special lunch is being prepared with a variety of festive cuisine items, such as those from Turkey. Children are given toys, chocolates, and candies by a mythological entity known as Santa. Santa Claus is also the subject of other stories. Children create their Christmas wishes the night before and wait all night for Santa. They believe Santa resides in the skies. They bake cookies and send letters to Santa Claus expressing their Christmas desires. Christmas dinners and events are planned, making the holiday more enjoyable and exciting.
Traditions for Christmas?
When it comes to Christmas, there are numerous customs. The following are a few of them: • A special feast on Christmas Eve
Locate Santa Claus
Cleaning the entire house before the holidays ( countries like China it is considered to throw out all evils of the previous year)
Give and receive presents
Bake Santa's cookies
Make wishes and write letters to Santa Claus.
Create beautiful decorations, particularly for Christmas trees.
Have a gorgeous Christmas snapshot of the entire family to preserve in your memory bank forever.
These are just a handful of the numerous strange and unique Christmas traditions and rituals that individuals follow according to their respective cultures. However, the tradition of assisting those in need is still alive and well throughout the world, which is the true beauty of Christmas.
Rituals of giving gifts on Christmas
The most essential aspect of Christmas is the exchange of gifts. It is difficult for everyone to locate the ideal gift for their loved ones. It takes time and effort to figure out what your loved ones require, what they enjoy, and what makes them happy. Aside from that, you should figure out how much you can afford to spend on your family.
Because the Christmas season is already somewhat costly. Celebrations, decorations, and outfits, among other things, add up to make this season quite costly. So, for the wealthy individuals who can afford it, there are a plethora of options available to them. Various brands release Christmas collections that are specifically meant as gifts.
There are a variety of brands that launch campaigns to promote themselves and to help individuals choose the right present.
Yak and Lucy
Lily was enchanted
Goodio
These are high-quality, well-known, and pricey clothing and chocolate brands that offer a wide range of gift options for your loved ones. Their adviser may also provide you with several giftbox choices.
If you can't afford pricey gifts and wrapping ideas, there are plenty of cheaper options that are nonetheless cute and make your loved ones feel special. All you need is a creative mind, and the internet serves as a fountain of ideas. Christmas gift boxes can be found in the market or online at a reasonable price. Read this blog post to know about Happy Winter Holidays.
Merry Christmas Wishes in Different Languages
Christmas is a thing that people around the globe celebrate. So let's learn how different people of different languages say merry Christmas to each other. Here are 10 different languages and how they say Merry Christmas.
How to say Merry Christmas in Spanish
In Spanish, they say "Feliz Navidad". And for easter, they say " Feliz Pascua". There's a strong chance that if you're in the Spanish-speaking world this year, major Christmas celebrations are just around the corner. If you want to make sure you know how to say "Merry Christmas" in Spanish. Don't say "Merry Christmas," say "Feliz Navidad.
How to say Merry Christmas in the Chinese language
In Native language Chinese say 圣诞节快乐Shèngdàn jié kuàilè. And in Chinese Cantonese, it is Gun Tao Sun Tan'Gung Haw Sun. Chinese full of celebrations and decorations on Christmas. When you come out on the streets in Beijing or Shanghai during Christmas you can witness true joy and happiness in the streets of China.
Merry Christmas in the German Language
There are different ways to say Merry Christmas in the German language. Some of them are
"Frohe Weihnachten" is the most common version of Merry Christmas in German. Or if you want to say "Joyous Christmas" to someone simply say "Fröhliche Weihnachten"
Merry Christmas in the Italian Language
Looking forward to celebrating your Christmas in the streets of Rome? Learn how to say Merry Christmas to the Native people in the Italian language. It is "Buon Natale". Or formally you can say "Ti auguro Buon Natale" which means "I wish happy Christmas".
Merry Christmas in the Japanese Language
Japanese celebrate a cultural event like Christmas with zest and zeal. Using the phrase "Merii Kurisumasu" means Merry Christmas
Merry Christmas in the Arabic Language
In Arabic, you can say "Eid Milad majid" to wish someone a Merry Christmas.
Merry Christmas in the Assamese language
অপুনাক আৰু অপুনাৰ ফেমিলিক মেৰি কৃস্তমাস কামোনা কোৰিলু
ই কৃস্তমাস জাতে আনে পোৰিয়ালোলে আনে অনেক হুখ
I want to wish you and your family a very happy holiday season. May your life be filled with love and laughter as a result of this wonderful occasion.
Merry Christmas in the Azari Language
Wondering how people wish Merry Christmas in Azerbaijan? They say Milad bayramınız mübarək.
Merry Christmas in the Belarusian Language
з Калядамі is what Belarusian people say to wish happy Christmas to each other.
Merry Christmas in the Bisaya Language
Want to say Merry Christmas in the Bisaya language? It is maayong Pasko.
Merry Christmas in Swiss German
Fröhliche Weihnachten, or simply Frohe Weihnachten, is the German word for Merry Christmas in German-speaking Switzerland.
Merry Christmas in Portuguese
Portuguese say "Feliz Natal" for wishing Merry Christmas to native speakers.
Merry Christmas in French
Joyeux Noël! Yes, it is very movie as well. This term means happy Christmas.
Merry Christmas in the Czech Republic
Veselé Vánoce is a common phrase to wish merry Christmas in the Czech Republic.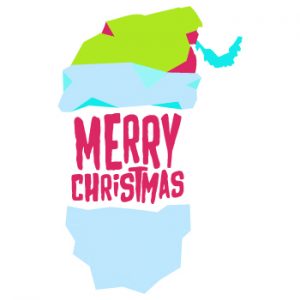 Questions and quotes are free. Live chat with us 24/7