Language translation, Translators
Overview of Telugu Transcription Software
January 3, 2022
|
|
This post was last updated on January 4th, 2022 at 06:25 pm
(Last Updated On: January 4, 2022)
Overview of Telugu Transcription Software
Many of us need to transcribe a recording at one point in our lives. Maybe you are looking to get a quote from an important interview. Maybe you record yourself talking into a voice recorder so that you don't forget something important and write it down later on. Or, you may need to transcribe the audio or video files of your recent launch to present a written report to the authorities. Regardless, the process is so tedious and takes a lot of time. That's why transcription software helps you to transcribe any video or audio file into text documents.
Well, transcription software helps to automatically convert audio, video, or subtitle files into text. You can transcribe a lot of online content, like videos, podcasts, even meetings, and conferences. These transcription tools often use artificial intelligence technologies such as machine learning or natural language processing to convert the audio into text.
Here comes the trouble part- what's the best transcription software? Well, it is tricky to choose one when you have so many options. But don't worry we are here to let you know many best ones total of so many!
In the articles, we will particularly discuss Telugu transcription software. We have prepared a list of the best Telugu software that will help you to get the best audio transcription services; but before that let's have a quick overview of the Telugu language!
QUICK OVERVIEW- TELUGU LANGUAGE
Well, Telugu is the official language of the States of Andhra Pradesh and Telangana. People from South-Eastern parts of the country also speak Telugu. It is the largest member of the Dravidian family of languages. Some of the earliest known human languages were probably Dravidian languages.
It has been recorded that Telugu was used for literature and poetry from at least the eleventh century onwards. However, the earliest known writings in this language first came in 575CE. Today, 75 million people speak the language, living in India and all around the globe. Moreover, Telugu is one of the most frequently spoken languages in India, after Hindi and Bengali.
LIST OF BEST TELUGU TRANSCRIPTION SOFTWARE
We have ranked the best Telugu software based on accuracy, quality, features, and pricing. So, here are the top picks:
Vocalmatic is automatic transcription software that provides audio and video transcription into written text. It provides accurate transcription with artificial intelligence. Vocalmatic provides transcription in multiple audio file formats, such as it supports Telugu MP3, WAV, or WMA conversion into text.
How Does it Work?
Here is how this software works:
Upload your audio or video file to Vocalmatic. Make sure that the audio or video is clear to secure accurate outcomes.
Once you uploaded the file, they will transcribe the audio into written text using artificial intelligence.
They'll send an email containing a link to their editing service so you can correct any errors before submitting.
Vocalmatic's Additional Features
It offers free transcription for 30 minutes.
It transcribes in more than 100 languages including Tamil, Russian, Urdu, etc.
Supports multiple audio file formats such as MP3, WAV, or WMA, etc.
Pricing
So here is the pricing structure of Vocalmatic:
1 Hour: $15
2-9 Hours: $10 per hour
10-14 Hours: $9 per hour
15-59 Hours: $7.50 per hour
You can visit their website you get a quote according to your audio or video file.
Telugu Speech to Text is an android application that converts Telugu voice to text instantly. It is an easy-to-use application that even detects spelling mistakes and grammatical errors. Moreover, It does instant and accurate Telugu speech recognition software for converting Telugu voice into text without any delay. Telugu voice typing is an effective way to create lengthy essays or reports. Just simply talk into the device and let it transcribe everything you say.
How Does It Work?
The process is pretty simple, all you need to do is:
Just tap on the mic below the textbox inside the application.
Tap and hold the mic until you complete your voice task.
You'll get the transcribed text in the text box.
Click the copy button to copy the text and make a document.
Additional Features
Accurate voice recognition
Simple and easy to use
It also provides instant Telugu voice input.
One tap the "copy" feature.
You can also share the content on any social network platform
Pricing
Telugu speech to text provides Free transcription services in order to make voice typing easier. Its features and functionality are designed and developed by a team of Telugu experts having great experience in the language. So you don't have to worry about the accuracy.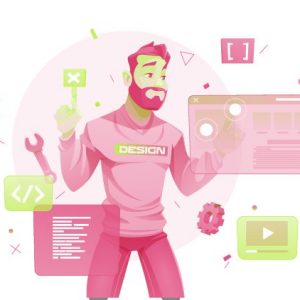 Done writing notes during an interview? Well, Notta will help you! It captures the moments when you interview someone. It transcribes the voice to editable, searchable, and sharable text. You can just start recording and get live transcribing services from your phone, anytime, anywhere.
How Does It Work?
Firstly, you have to upload the audio or video you want to get a transcript from your system, or you can just copy-paste the web URL.
You will get the transcript text within seconds.
You can edit the document either in Word or using the software's built-in editing tools.
Additional Features
Accurate voice recognition
Simple and easy to use
It also provides instant Telugu voice input.
One tap the "copy" feature.
You can also share the content on any social network platform
Pricing
Notta provides basic transcription for free. You can transcribe up to 120 minutes per month for free.
You have to buy the Pro notta, in order to avail more features of it. It charges $8.25 per month when paid annually; otherwise, you have to pay $13.99 monthly. You will get 1800 transcription minutes and a lot of pro-features.
You can avail of a 3 day free trial of Pro Notta features.
Sonix is another great transcription software that converts audio into text. It is fast and effective software that supports up to 40 languages. Sonix lets you search for, listen to, and edit your transcriptions anywhere at any time. It's perfect software for making videos, conducting interviews, and holding meetings. Sonix uses artificial intelligence technology to transcribe the content, in order to personalize and optimize it to perfection.
How Does It Work?
Firstly, upload your audio or video file.
Sonix will convert audio files into text format within seconds.
Additional Features
It provides 30 minutes free trial
Provides transcription in seconds.
Pricing
There are three types of subscriptions that sonix is offering:
Standard Subscription: It's $10 per hour.
Premium Subscription: It's $5 per hour. Plus $22 per user/month.
Enterprise Subscription: For details about Enterprise Subscriptions, contact Sonix's Enterprise team.
IS FREE TRANSCRIPTION SOFTWARE RELIABLE?
Well, free transcription software is accurate but up to a limited extent. In addition, they provide limited features, so there are more chances of error as well. If you need transcription for something important, such as when you are interviewing your foreign business part, it is better not to rely on such free software.
Questions and quotes are free. Live chat with us 24/7