(Last Updated On: November 27, 2020)
Police Clearance Certificate USA Sample
What is a Police Certificate?
A police clearance certificate (PCC) is a document issued by the police or a government agency detailing the criminal history, if any, of the applicant. Once the applicant requests the issuance of the police certificate, the concerned authority conducts a background search. The purpose of the search is to check whether the applicant has been arrested in the past. Details of criminal proceedings are also listed in the police certificate.
In every country, the criminal record of a person contains more or less the same information. This is including the arrest, convictions, and criminal proceedings. The checks acts as proof that a person does not have a criminal record.
Police Clearance Certificate USA Sample:
The internet has made us dependent on it. Even when we require an official record, we turn to external websites. But in order to meet the requirements of businesses or government authorities, you have to do everything in the right way. Although you might feel tempted to get a police clearance certificate USA sample online, it will not be accurate.
There is no need to look for a sample online. However you can easily request the issuance of your criminal history record from a law enforcement agency. You will have to provide your personal identification including your current passport. You will also have to submit your current address to get the PCC.
Who conducts criminal background checks?
If you are in a foreign country, you can send your request to your state's consulate. You can share your e-mail address with the authorities and have your PCC delivered to your inbox. In the US, the Federal Bureau of Investigation can conduct criminal background checks. The U S Department of Justice has laid down the rules that regulate the criminal background checks conducted by the FBI. You can select to receive a hard copy of your criminal background check. You  can do this  via the postal service during the request process. The paper that acts as evidence that you don't have a record is also known as : the FBI identification record.
When submitting an identification record request, it is important to learn about the rules. You should be ready to provide everything that is requested. From legible fingerprints and address proof,  to the last four digits of your social security number on the response letter. You should also learn about the payment forms so you can make your credit card payment easily.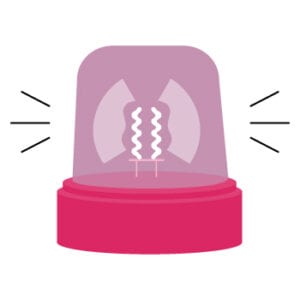 Important for US employment
It is important to know what kind of check do you require. In the US, for employment or licensing, you will need an identity history summary check. The Federal Bureau of Investigation can also conduct an identity history summary check. If you request an identity history summary check by the FBI, you can receive it by the postal service. It is also possible to get it delivered to your e-mail address.
Why is a Police Certificate Needed?
There are a number of reasons why someone would require a police clearance certificate or for immigration. A police report translation should be done. The basic purpose of conducting a check is to prove that a person does not have a history of criminal activity. It is often needed for security purposes. Some businesses conduct personal checks before hiring someone. They will not only need proof of identity from their future employees but also require evidence that the applicant has a clean arrest record.
FBI Clearance Certificate
In many countries, an immigrant visa will not be issued without evidence that you don't have a criminal background. If you are in the United States and you have an FBI clearance certificate, you can use it to apply for permanent residence in Canada for up to six months. You can also use the FBI clearance certificate to apply for Australian PR. PCC is also needed for short or long term visa in some states.
Immigration to the US
If you want to immigrate to the United States, you will have to request a law enforcement agency in your state to issue your police certificate. Sometimes you need a PCC might be needed with your visa application too. The criteria for obtaining the certificate will be different in every country. In India, people can get their Indian police certificate by following simple instructions. They will have to make an account on the Passport Seva Kendra (PSK) website. From there, they can submit the request form as well as the application fee. They will have to schedule an appointment with the PSK to submit their documents in person. They will also have to collect their Indian police certificate in person. The processing time of a police certificate in India is usually 15 to 20 days.
How does a police clearance certificate usa sample look like?
Submitting your birth certificate is important when you are applying for an immigrant visa. But if they ask you to bring a Police Clearance Certificate, then you will have to submit it too. However, if you have your records not in English then you will have to get them translated. Your citizenship or visa application will not be accepted. You have to submit the English translation of your important papers with it. It is important to remember that business checks cannot act as a replacement for PCC. In Australia, a Police Clearance Certificate is known as a good conduct certificate.