Translation cost
Save time and money with translation memory tools
April 4, 2018
|
|
This post was last updated on July 20th, 2018 at 08:13 pm
(Last Updated On: July 20, 2018)
So, you have heard about translation memory tools and you are wondering what they are and how such tools can help you pay less for translation. Translation memory tools are software tools that help a translator in his work and allow you to spend less money on a translation while keeping the same level of quality.
The advantages in using translation memory tools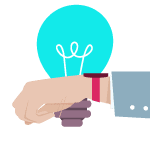 Translation Memory
A translation memory is basically a collection of previously translated text, glossary, keywords, important quotes and all other significant content that a translator may have gathered in the process of doing translations for a specific client. This already translated content can be used in your current translation and could play a significant role in lowering your translation costs.
All of this data can be saved by the translator rather than being discarded after completing the translation. The translation agency can keep the record of the client's translation memory and give them a copy of their translation memory as well.
Localization And Translation Memory
Localization is a process in which the content that is being translated is adapted to the target audience in the best way possible. In localization, the sanctity of literal translation is usually pushed aside and the content is reviewed as a promotional tool. The meaning of the words and the way they will affect the target market are studied in great detail as translation agencies want to show results. This makes localization an expensive service and as the promotion of any product only ends with the product itself, many times translation agencies find themselves in front of clients who have the need of similar content written again over and over in the year because they are still promoting the content in the foreign land. For this reason, USA Translate pushes its clients to have translation memory tools so that they will have content at their fingertips available to be utilized whenever the client may need it again.
If the translation memory is not saved, all of this detailed research into translation method will have to be done again and individuals will have a hard time understanding the need to pay such high prices every time they give their content for translation.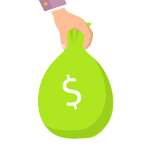 Translation memory can also be provided to a new translation agency that will take up all of this content and utilize it to conduct the translation. As so much of the homework has already been done for the translation agency, this will also reduce the bill of translation and will make the translation charges much reduced for the client.
This is why USA Translate will always give you the option to use translation memory tools so that you will have a good translation price for your content and you will not overspend on repeated phrases.