(Last Updated On: May 12, 2021)
Have you visited Peru before? International travelers who plan to visit Peru often forget the actual destination. Perhaps because once you place your step on the South American Continent, you are heading to an area of wide adventure. Peru is a huge landscape of South America which is a homeland to massive Amazon rainforests, the Inca Trail, and Machu Picchu. It is a place that should be on every traveler's list. Peru is also famous for its dazzling architecture. It is the best-suited place for those who seek adventures and explore ancient history. Peru is one of the most attractive places for tourists because this country covers the most beautiful aspects of nature. When people plan to visit Peru, they often ask about the top tips for visiting Peru.
This article will provide information about the tips, cheap options, and remote destinations which you should know before planning a trip to Peru. Going down the Inca trail, you should also remember that unfiltered water in many areas can make you sick. So keep the bottled water handy. And remember, you can plan it with your friends too. Because it's a great place for both male and female travelers.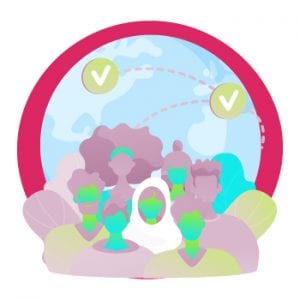 Top 20 Tips Visiting Peru
You Don't Need a Visa
If you are a US citizen, you do not need a visa to visit Peru. All you need to do is to book your tickets with a valid passport. But you should ensure well about the date of your arrival and departure. Proper evidence of your return is required which means you are not allowed to do one-way- trips. For one visit, you are allowed to stay for about 90 days. Traveling through Intrepid Travel will be a good option as Intrepid Travel can guide you a lot. If you require your travel document translated, you can check this out.
Book your Hotel
While booking your flights you will see that most of them arrive at the destination during the night time. It is upon your choice whether you want to arrive in Cusco, Lima, or Iquitos. For the people who have no relatives in Peru, they should pre-book their hotel room in any of the top hotels of the country. Checking out for the cheapest option is also essential. It should be your responsibility to watch your stuff at all times. The hotel cost can vary based on the class you choose. During the peak season, there is an increase in the price rates so make sure not to book your hotel before the last minutes. Save your money because you will need it elsewhere.
Visit at Machu Picchu
Machu Picchu is a historical city of Peru that requires a must-visit of tourists. People visit Peru to hike the Inca Trail and explore the beauty of Machu Picchu. It is also known as the 'lost city of the Incas' because the Spanish never discovered it when they conquered the Incas during the 1500s era. It is located 300 meters above the Urubamba River. The beauty of this place is indescribable as it is covered with mountains and you can also see the river far from above. Machu Picchu is the reason why Peru is hyped for tourism. The city encloses ancient treasures, old histories, and much more. Moreover, Inca Trail is also located between Cusco and Machu Picchu Pueblo. Make sure to buy your Machu Picchu tickets on time.
The Best Time to visit Peru
Peru is an adventurous holiday country, therefore you should select the best time according to the weather conditions. It can be wet or dry season based on the city in which you are planning to stay since the country is filled with rainforests and mountains. During the rainy season, it is not a good idea to visit the areas around Cusco because there is a high possibility of an Incas trail.
Keep plenty of water with you
Although, the country is among the most attractive tourist destinations the country's public drinking tap water is not sufficient enough for the tourism industry. Therefore, you should keep bottles of water with you since you will need lots of water.
Top 20 Tips Visiting Peru
Plan your budget before your trip
As a traveler, you should plan the budget of your trip way before you arrive in Peru. There are chances that your budget might exceed, so you should always have a backup.
Best Way to travel around Peru
When you arrive in Peru, make sure to stop at Machu Picchu before heading on to Cusco by using Peru Rail and Incas Rail. Due to the high altitude of Cusco, you have to travel there. Therefore, traveling straight towards Machu Picchu is a great option. For the transportation, you can take a bus as well as the airport taxi. These are easily available at different destinations.
Hike of Inca Trail
People plan their trip to Peru especially because of the hiking of the Incas Trail. When you decide to travel through the Inca Trail, you will not need a lot of money. Though there are different starting points of Inca Trail the traditional four-day hike begins at 82 km of Cusco – Aguas Calientes rail line. But this famous hike of Inca Trail will be your best decision no doubt. Just don't forget to keep your water bottle with your all the time. You can also visit Huayna Picchu to increase your adventure.
Exploring the Cusco's Architectural Treasures
Cusco is a famous city in Peru for its architecture. Walking through the streets of Cusco feels like you are passing through the museum. Along with the architectural treasures, Cusco has a long history. Make sure to explore Cusco before your departure.
Try the Amazing flavors
Lima is the most highly rated in Peru for its incredible food taste and restaurants. While passing through Lima, eat through your way. The travel from Cusco to Lima does not cost high. Currently, the uber option is also available in Lima which is a plus point.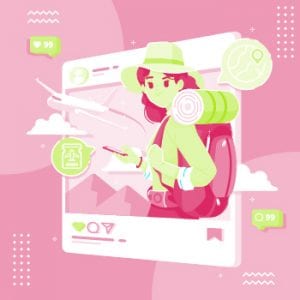 Top 20 Tips Visiting Peru
Keep your First-Aid Kit with you
If you have altitude sickness, make sure to keep your first-aid kit with you. During your hiking experience, you can need a lot of altitude sickness medication.
Ask before taking photographs
As a visitor, you will surely take photographs, but ask the locals before taking their pictures because it would be disrespectful if you don't.
Give tips to your helpers
If you are an international traveler, you will need helpers frequently. Therefore, you should give them tip before your departure as a good gesture.
Utilize Uber option
In the larger cities of Peru, the cheap option is to utilize Uber service. If you travel during the shoulder season, there are chances for you to get a Lncas Trail permit. Peru Hop is another bus company you can use.
Check and Balance your Insurance
On your International Trip, you should always keep check and balance of your travel insurance. Purchase good travel insurance as it will protect you from any illness, injury, or theft.
Top 20 Tips Visiting Peru
Bring your School Supplies
If you planning a long visit to Peru with the help of Intrepid Travel, you should definitely bring your school supplies for better use.
Learn the culture
In the Peruvian culture, family and children are very important so you should behave well with them. The menus of lunch according to Peruvian culture are fantastic. Give them a try.
Keep an eye on your stuff
On your day trips, it is your responsibility to keep an eye on your stuff because Peru will be your remote destination, so you should be careful at all times.
Buy quality stuff for memories
If you are a female traveler, you will surely be fond of shopping. In the major cities of Southern Peru and the hidden destinations, you will find a lot of quality stuff to buy. It brings a lot of memories of the Indigenous cultures of Peru for you.
Pay your respects
Paying your respects properly before your departure is what you call responsible tourism. Make sure to say goodbye to everyone by maintaining good relations with them.
Questions and quotes are free. Live chat with us 24/7