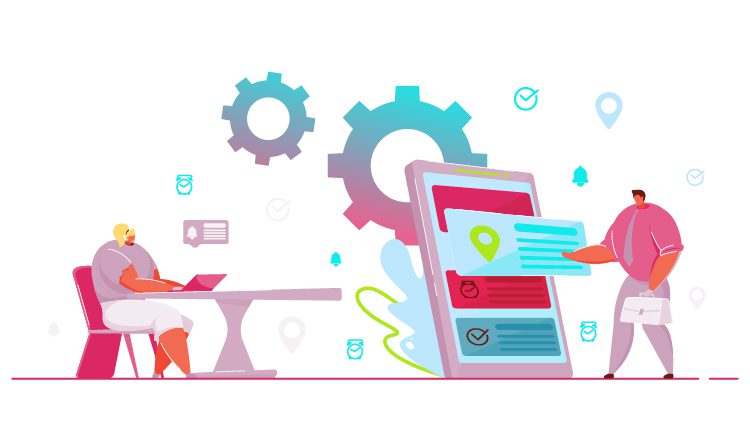 Language translation, Translators
What Tools Do You Need for Spanish Translation?
December 9, 2021
|
|
This post was last updated on December 17th, 2021 at 07:00 pm
(Last Updated On: December 17, 2021)
Tools Spanish Translation
Have you ever felt the need to get translation services for your documents? It is something which you need while traveling abroad and registering something new. Either the case, you'll have to hire a professional translator for the service. Some people think that it is very hard to get high-quality translations at affordable prices. But that's not the case!
There are multiple translation agencies and freelance translators who can provide the same services at rates you can afford. For those, who want to avoid the hassle of communicating with a translator and then setting an appointment, you can now use translation tools to get language assistance.
If your next travel destination is Spain, then you're probably seeking Spanish translation. Different tools and techniques help people understand different cultures and overcome the language barrier. Since English is a universal language, many people demand Spanish translation of English documents. But the good news is that many online services have been introduced that can take care of this need.
To get more familiar with the translation tools and Spanish dictionaries, read along with this blog and you'll have a lot to detail out. So, let's proceed further!
Spanish Language
Before comprehending the tools, you need to have a brief introduction to your target language. As a Romance language, Spanish evolved from colloquial spoken Latin in the Iberian Peninsula of Europe. Currently, it acts as a global language with nearly 500 million native speakers, mainly in America and Spain. After Mandarin Chinese, it is the world's second most spoken language.
Overall, it is on the fourth number after English, Mandarin Chinese, and Hindi. Spanish is a part of the Ibero-Romance group of languages of the Indo-European language family, which evolved from several dialects of Vulgar Latin in Iberia. Among the six official tongues of the United Nations, Spanish is one. Around 75% of modern Spanish vocabulary is derived from Latin, including Latin borrowings from Ancient Greek. Alongside English and French, it is also one of the most taught foreign languages throughout the world.
Now when you know briefly about the Spanish language, learning it would be helpful when you travel to Spain. There are a lot of ways through which you can use your language learning effectively.
Spanish Dictionaries
When you face hurdles in simply saying hola but you still consider yourself a master of the Spanish language, you'll need a dictionary for it. After all, even native speaks need to look up the meaning of words once in a while. One important thing while using online tools, you should know that not all Spanish dictionaries are the same. Their varied features mean that they can be perfect for some situations but not so great in others. Let's take a look at one of the Spanish dictionaries that can help you out in comprehending difficult words!
WordReference
WordReference is one such dictionary that is very famous for learners who want to understand the basic details and common words of a language. Someone may have preferred it while taking a Spanish class with you. It is the best go-to for most situations. This website sort of dictionary provides translations from English to Spanish and back, as well as giving information about verb conjugations and how words are used in context.
If you want to avoid English altogether, it also allows you to use a Spanish-only dictionary to keep you immersed in the language. Plus, it has audio in Spanish, Mexican, and Argentinian accents. If you don't already have this website bookmarked, you should get on that.
SpanishDict
To get an extensive review of a word in the Spanish version, you can get help from SpanishDict. You can use it for a more welcoming experience. When you look up a word, this website provides the definition, pronunciation, synonyms, example sentences, and common phrases that the word appears in. The website also gives resources that go beyond a simple dictionary. Further, SpanishDict has vocab lists, pronunciation guides, grammar tips, and more. If you need more guidance on the Spanish words and phrases, you can opt for its paid version which allows you to get more grip on this essential tool.
What tools do you need for Spanish translation?
For the aid of Spanish translation, one needs to get more familiar with the translation tools and apps that help in understanding foreign text more accurately. Online services can take care of your English to Spanish translation but even they lack sometimes. This technology is not always perfect and you may find certain errors that only experienced native translators can point out.
But that doesn't mean you shouldn't use them all! Among multiples, there are reliable translation tools and apps as well that can provide an accurate translation. Spanish translation software is dependable and used by millions of people worldwide. Some tools and apps that can help you pass through the translation process way easily are listed below:
Google Translate
It is no doubt the best machine translation tool that people can use for Spanish translation. You don't have to worry about looking for a Spanish translator and then making sure whether your document translation is safe in their hands or not. Through Google Translate i.e. the online translator, you can get language services in a wide range.
It has many staple features such as text and document translation, and it offers multiple definitions, example sentences, synonyms, and frequency of use. You can't go wrong with this free service if you want to translate documents that aren't heavy on colloquial or local words. The previous translations indicate that Google Translate fails to an extent but it can be used in the daily life activities of a person.
Yandex Translate
Yandex is an underdog when it comes to English to Spanish translation software, but it carries its weight with lots of features that you won't find anywhere else. On their website, you can translate text, documents, other websites, and even images. It has features such as predictive typing and side-to-side translations of example sentences. Is Google Translate the Future?
You can also save your previous translations which may be useful for studying or referencing words or phrases that you use often. It is a powerful tool that has features that other Spanish translators lack. But its main fault is that slang translation is virtually nonexistent in it.
iTranslateApp
This app works well for iOS devices, but it also works on Android and through the web. It enables students, professionals, travelers, and more to speak, read, and write in over 100 languages. The Spanish-to-English translation is fast and accurate, and it includes offline support. Your camera can help you to translate signs, while the keyboard translation feature gives you instant information from your preferred messaging app. It provides automatic translation. You just have to input your translation file and tap on the translation button.
ABBY TextGrabber
Although this download doesn't provide conversational translation support, it is an app that translates languages based on screenshots that you take. That means you can use it while sitting at a desktop or laptop, while traveling, or ordering at a restaurant with menus in Spanish. The feature can be used on maps with equal effectiveness so that you always have an idea of where to go or ask for what you need.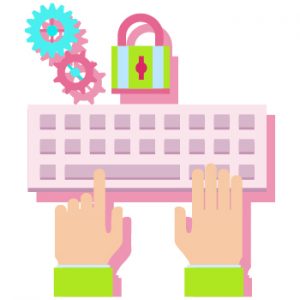 Questions and quotes are free. Live chat with us 24/7