(Last Updated On: February 12, 2021)
Where to find a Certified Spanish Translator Near Me?
If you are facing a problem, you would want to get the help of an expert so it can be solved in the best way possible. You wouldn't hire the cable guy to fix the pipes in your kitchen. But it is not always simple to find the right expert. People have to look for the right experts whenever they come across a problem. They either ask their friends and family members for help in finding the right professional or turn to the internet. But they cannot search certified Spanish translator near me and expect to find a reliable linguistic expert. There is a lot that common people don't know about the translation industry, and that can lead them to make bad decisions.
Spanish:
Spanish is one of the most spoken tongues in the world. It enjoys official status in more than 20 countries. Although it originated in the Iberian Peninsula, it is spoken all over Latin American now. It is also the second most spoken tongue in the US. The reason behind Spanish's popularity in the US is the large number of Hispanic immigrants that live in the country.
Immigrate to the US
When people from Spanish speaking countries want to immigrate to the US, they have to get their records translated into English first. The immigration authorities would not accept an application if the birth certificate of the applicant is not in English or comes with its translation. This is why Spanish-English is one of the most popular combinations in the translation industry.
Although Spanish is not as complex as Korean or Japanese, that doesn't mean anyone can translate it accurately. If you require birth certificate translation for immigration, you cannot ask a friend to handle the task for you. You will have to hire a professional translator if you want to get accurate results. That is why you need to hire a Spanish certified translator near you.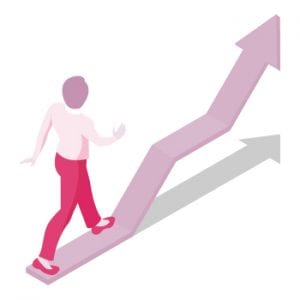 What is a Certified Language Expert?
There are different experts in the world of translation for handling all types of documents. You cannot get legal translation from a medical expert. Only those with experience in handling business documents can help a corporation with linguistic problems. In the world of translations, the most qualified linguistic experts are the ones that are certified.
A certified expert is the one who has taken and cleared the certification exam offered by ATA. Every year thousands of linguistic experts attempt the exam conducted by ATA, but only a few of them manage to clear it. Once a person clears the exam, they receive their certified seal that has the name of their language pair written on it. A certified expert can put their seal on their translations as proof that their work is complete and accurate.
Certified Experts
Translations completed by linguistic experts are valued highly in the industry. Certified experts can handle different types of records, including birth certificates and legal documents. However, you don't really need the services of a certified professional to get certified translations. Any qualified professional can provide you with accurate translations of your records.
Where to Find a Spanish Certified Translator Near Me?
If a person wants to immigrate to the US, they will have to fulfill the requirements of USCIS first. If they don't fulfill the requirements of USCIS while submitting their application, they will not be able to immigrate to the US. One requirement of the immigration authorities is that people submit certified translations of their personal files if they are not in English. Although anyone can provide you with such a translation, some people prefer to hire a certified professional so they can get the best quality results. When a person from a Spanish-speaking country wants to immigrate to the US or get an education in America, they will have to find a Spanish-English expert. However, it isn't as simple as looking up certified Spanish translator near me on the internet. It isn't easy to find a reliable expert on your own. Although there are a lot of freelancers you can get in touch through the internet, not all of them are reliable.
Reliable Translation Agency
The best way to get in touch with a Spanish language expert is to hire a reliable agency. A professional translation service provider would know what kind of experts they should hire. They will not only have the best experts on their team, but they will also be able to offer you high-quality translations at affordable rates. You won't have to worry about the turnaround times as you will get every project on time. You don't even have to find an expert near you if you can get in touch with the right agency. An agency can connect you with a linguistic expert anywhere in the world.
Here's how you can find a Spanish expert providing certified translations from Spanish to English:
Do Your Research:
You can't get high-quality document translation services from every agency. You will have to do some research to find the right experts. You can compare the ratings of different agencies on Google to find the translation company that will deliver the best results to you. It is important to hire a translation agency that has native experts on its team, affordable translation rates, and quick turnaround times. Once you have compared the reviews and ratings of different agencies, only then will you be able to find the right company.
Get Proof of Certification:
If a linguistic expert has been certified by ATA, they will have the official seal. Whether you require certified translation services or not, you should only hire a professional once you are certain of their qualifications. You can ask to see the seal of the linguistic expert. If they have the official ATA seal, then you can be certain that they are certified.
Place Your Order:
Once you have found the right agency, you can place your translation order. It doesn't matter whether the agency has an office near you or not. You can place your order on their website and get the translations delivered directly to your inbox. You can also get the physical copies delivered to your doorstep if needed. But you will have to pay for the postage if you want to get physical copies of your translations.
How to know if an Spanish Expert is certified or not?
Anyone can claim to be a mathematician or engineer, but no one will hire them without getting proof of their qualification. In the same way, when you want to hire a certified linguistic expert, it is better to ask for proof. If you want to hire a certified linguistic expert, then you can ask them about their ATA seal. Every linguistic expert gets a seal from ATA with the names of the tongues that they are qualified in. All the certified experts are qualified to provide official translation services.
The ATA
Whenever you are in need of the most accurate linguistic solutions, and you want to hire a certified expert, you can check their certification easily. Once you are certain that an expert is certified by ATA, you can hand over your papers to them. They will make sure that you get the best linguistic solutions possible. If you hire a professional service provider, you also won't have to worry about the rates and the delivery timings. Do proper research, and you will be able to find the best service provider.
Questions and quotes are free. Live chat with us 24/7