(Last Updated On: January 31, 2019)
The regular need of professional translations usually means that you have to spend a lot of money on translation services. That is why many companies consider working with a freelance translator rather than hiring a USA translation company.
Why Choosing a USA Translation Company instead of a Freelance Translator?
This might work for small projects but is not a reasonable decision for everyday translations of your business correspondence and documents.
The Risks of Hiring a Freelancer
Many freelancers offer their services in various services including translation. It takes time and effort to make an account in a freelance website and then find the best translator for you. Even if this person has a solid experience with previous translating projects and/or has taken skills tests, you still cannot be sure that you will receive a professional translation for your business purposes.
As a freelance translator, working online requires a serious attitude to your project. You have taken a responsibility and you must deliver the work on time. However, not anyone understands this and there is a big risk that the freelancer you are going to work with will not provide you with a quality and on-time translation.
Even if you have used the services of a specific freelance translator a few times, there is always something that could go wrong. Because there is no one to help or supervise, this translator might not always be able to cope with your translation and your business will suffer from that.
Truth be told, there are freelancers that will provide quality output, all you need to do is find them.
Advantages of Hiring a USA Translation Company
If a business wants to expand and enter different markets, it's essential to be able to interact with those potential clients in a way that affects their buying decision. When it comes to choosing the right translation service provider, it's essential to approach a USA translation company with an accurate review of what is required by your business.
Because it can help in localization
It is a valuable marketing resource
It handpicks the translators to work on your project
It can accept larger work volumes
It has a workflow process
It saves you money and time
It acts as the bridge among cultures
It can be your partner for business expansion
You can appreciate international culture better
It covers all facets of your business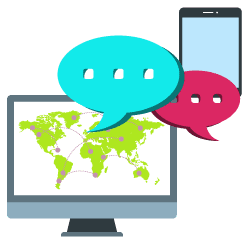 In a USA translation company the employees are professional and experienced translators who are used to working under pressure and delivering a quality work on time. Moreover, they usually have a supervisor who monitors their work and helps them if necessary. You can have all of this for your company translation needs at affordable prices.
If you're thinking translation services, make sure you know what you require from your language provider. Though freelance translators may be a more appealing option at first look, a USA translation company often saves you resources in the long run and provide professional translation services.
Getting the services of a USA translation company you are sure you get your translation in time and of high quality, as a company will provide extra proofreading by a second translator and a quality assurance check.