(Last Updated On: March 26, 2019)
Language Translation Services
When looking at professional language translation services, there are loads of options to consider. Will you need automatic or machine translations or will you require good quality translations by human translators? This decision will be based on the amount, speed, intended use, and the type
of content that you need to be translated. But when you work with a translation company, you benefit from its stable workflow process. Several experts handle the work, so the translator does the translating, editor edits the translation, and proofreader proofreads the content. There is a
project manager that takes care of the whole project, ensuring that the quality and precision pass the standards set by the company.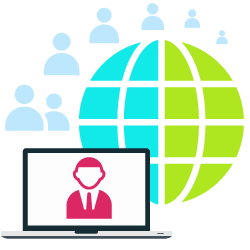 Though, if it's necessary to translate something that is on a much more extensive level, then it's essential to hire the professional language translation services; one who will be able to establish your brand in that geographical market.