(Last Updated On: April 22, 2022)
Best Spanish Translation Websites
If you need to translate your website into Spanish, you have several options.
You can hire a Spanish translator directly, but if you're on a budget or don't have time to manage the process, you might want to look at online translation services instead.
Mobile apps have become popular translation apps. There are many English translation methods available.
Let's talk about them.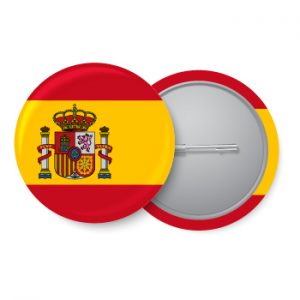 Free Spanish Translation Services
If you need to translate a document or website, there are plenty of free services for your medical translation or legal translation, whatever you are looking for.
To find one that fits your needs, do a Google search for free Spanish translations. The website will appear on page 1 of your search results. While these free online translation tools and websites are not something we recommend if you're looking for high-quality and accurate translations, they are your best bet when looking for a free and simple translation tool.
Spanish Website Translation
You may be surprised to learn that many website translation companies aren't translating your site accurately; after all, mistakes and inaccuracies can lead to a poor user experience, poor reviews, and a loss of potential clients.
But it doesn't have to be that way!
As long as you know where to look, you can find translation services that provide high-quality translation websites.
Spanish Translation Services
An international translation agency will be able to provide accurate language translation of your technical documents into many different languages, including Spanish.
These agencies also offer several other translation services, such as phone interpretation and website translation.
In these human translation services, look for a professional translator with high-quality Spanish skills, experience in your industry or specialty area. Once you've found one, be sure to let them know your expectations and needs so that you can choose a certified translator that's best suited for your needs.
Professional Spanish Translators and Interpreters
There are many professional translation services available online. If you choose to use an online translator, ensure it's trustworthy. Look for testimonials, and make sure they have a specific location or address where they can be reached. You should also be able to contact them quickly via multiple channels- phone, email, text, etc.
And if you are looking for translation with audio, iTranslate is a voice translator app that guarantees flawless voice translation experience in over 40 languages, trusted by millions. It offers spectacular, real-time language translation by simply speaking into your iPhone.
Frequently Asked Questions
Is Google Translate reliable for Spanish?
It will work if you are looking for simple sentences with quick translation. Still, if you want a quality translation for your legal documents, you should go directly to a Spanish translation agency. They will provide you with a suitable Spanish translator with the best translation skills keeping in mind your target language, like if you want the English translation.
Where can I find free English to Spanish translation?
For a free and quality Spanish translator, SYSTRAN is one of the best English-to-Spanish translation software. It translates a document into Spanish or understands a foreign language Web page in Spanish with a free translator.
How do we do a Spanish translation of our website?
You could be missing out if your website is only available in English. Many machine translations are available. Don't just go for the easiest method, Google translate, as it will not give the accuracy that you want.
Weglot is an excellent translator that offers a real-time translation, a complete multilingual solution with amazing features that deliver the most accurate results.
The Weglot translation solution offers a mix of machine translation and human touch. It translates your entire website's multilingual content using machine translation and then lets you do the manual translation edit – depending on your preference and target audience.
Medical translation can be critically important. A mistranslation in the medical subject matter can be life and death. So in the translation of hospital websites, Weglot can be of great help.
Questions and quotes are free. Live chat with us 24/7