Certified translation
Brazilian Birth Certificate Translation
January 28, 2020
|
|
This post was last updated on July 29th, 2020 at 03:21 pm
(Last Updated On: July 29, 2020)
There are a lot of existential questions that make people wonder how different things would have been if they had never existed. But that is something we can't know since we are already here. No matter how much you love the existential dread, it is an undeniable fact that you are living on this planet and affecting things and other people. But there is a question which is far more dangerous but we never ask ourselves and that is how different our life would have been if there was no proof of our existence. Can you imagine not being allowed into a school because you were never registered with the government and therefore don't exist in your country? That's scary, right? This is why people get their children's birth registered as soon as possible so they don't have any trouble in their later life.
A Brazilian Birth Certificate:
Regardless of where someone lives in the world, a birth certificate is important everywhere. But the information listed on this document and its format differs from one country to the next. Some states issue two different types of certificates in which one has a little information about the person while the second one includes details about them and their parents. A birth of a Brazilian child can be registered within the country or with the embassy if it happened away from home. Either way, the applicant is required to provide a great deal of information of the registration form. They will not only have to enter the time and place of birth but also include lengthy data about the parents of the child.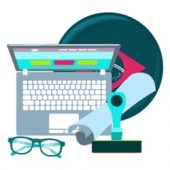 Entering fake information on a registration form is highly unacceptable. People also can't apply for the registration a second time. So, before applying, a person must make sure that no one else in the family has already taken the necessary step. After the registration of birth, the notary public will issue the birth certificate containing all the necessary information about the child.
Without a Brazilian birth certificate, people cannot get their nationality, their ID, and their passport.
Brazilian Birth Certificate Translation:
Since this document is important everywhere, you might need to get yours translated to make it understandable for foreign professionals. Whenever someone applies for immigration, they are asked to present this piece of document to prove where they were born. It is also a way to confirm all the information a person listed on their form like their date of birth.
When people from Brazil are immigrating to the US, a place where English is the only one accepted by offices and companies, they will need to get their birth certificate translated. Without this, your application will not be accepted. However, a birth certificate is not an easy document to translate. It has many layers, not to mention the formats unique to different states. Also, when a government document has to be converted, a certified translation is the only acceptable type which can be presented to a government body. So, all of this means that you can't just turn up to anybody and ask them to handle the document for you. You will need to find expert professionals with plenty of experience.
Steps to Get One:
Getting a certified translation of your Brazilian birth certificate is not that easy when you are not familiar with the language services. However, by following a step by step process, you can get the results of your choice.
Start by finding a good and reliable agency. You can turn to the digital world for suggestions and then go through the suggested names to figure out which one will work best of you.
Once you have decided which company you want to go with, you will get in touch with them and let them know your exact requirements. Since it is going to be the translation of a government document, it must be carried out by a highly qualified professional. Also, only certified translations of birth certificates are accepted by government offices. Make sure to mention all this to your language services provider. Once they understand the kind of services you need, they will start working on your birth certificate.
A native speaker stands at a better change of understanding and translating a language they have been speaking since birth. So, you must make sure that the agency you have chosen to handle the translation for you hires native translators.
Thanks to the modern technologies, you don't even have to leave your house to get a quality translation. You can order language services online and have the documents delivered straight to your inbox. But even if you need the physical copy, you can place the order online and ask them to send you the translated file via post. This will cost you a bit more than the digital service. However, it is proof that the digital world offers all kinds of options to people.
When you get the file, make sure it is accompanied by the certificate of translation, or the statement of your translator attesting to the quality of their work. With the help of their statement, the document will become more authentic and you will be able to submit it with full confidence. An accurately translated document will increase the approval chances of your immigration application. Which is why a lot depends on the agency you decide to hire and the quality of their work.