Language translation
How Much Do Spanish Translators Make?
November 2, 2020
|
|
This post was last updated on January 24th, 2021 at 12:33 pm
(Last Updated On: January 24, 2021)
The Spanish Language:
Spanish and Portuguese are the most famous daughters of Latin. With 572 million speakers, Spanish is one of the most spoken languages in the world. But interestingly, Spain isn't the country with the highest number of Spanish speakers. Mexico has 121 million Spanish speakers. Latin American countries were introduced to Spanish when the Spaniards colonized the region. Due to the large number of immigrants moving to the United States from South America, Spanish has also become a popular language in the US. But English is the only language in the US that is recognized by the government. This often creates problems for non-English speaking immigrants and citizens of the country.
The Translation Industry:
Language services have been helping us in various ways. A lot of people would be stuck in bad situations if it wasn't for language service providers. People would not be able to get health care in a foreign country without the help of healthcare interpreters and translators. However, providing translation services isn't an easy job. It isn't something that bilingual people can do. Until someone gets the necessary education and gains some experience, they can't handle translation projects properly. All the language specialists that are currently working in the industry have had to get a higher education. Some professional translators also join a training program to improve their skills.
Becoming fluent
Becoming fluent in your second language is not enough. Without learning about the cultural aspect of language, no one can accurately translate it. Every translation field has its own requirements. A person should have enough technical information if they want to translate technical documents. If someone wants to become a certified medical interpreter, they will have to study medical interpreting to familiarize themselves with the field. Unqualified translators will not be able to provide accurate results to their clients.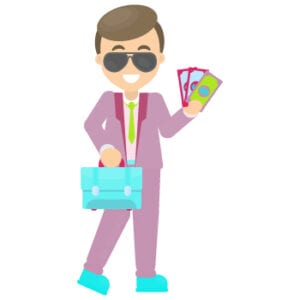 How Much Do Spanish Translators Make?
Spanish translators and interpreters are in high demand, especially in the US. There are many Spanish speaking immigrants in the country who cannot speak English. Every time these immigrants have to interact with government authorities or a medical service provider, they need the help of translation services providers. This is why many people wonder if becoming a full time translator can be beneficial for them. It all comes down to the question, how much do Spanish translators make? But the average salary of a translator depends on a lot of factors.
Here are the factors that can affect the average salary of a translator:
Language Skills:

Choosing a popular language combination is not enough, you should also have the right skill level. For instance, if you are not a native speaker of the target language, you won't be able to do a good job as a language expert. If your native language is English, and you are fluent in Spanish, then you can get a high paying job.

Full Time or Part Time:

This goes without saying but the amount of time you can spend on translation will also affect your salary. If you choose full time work and your translation speed is fast too, then you can earn more than a professional who works part time. How linguistic experts want to be paid also affects their income. The average hourly pay is less than what a language expert can earn if they get paid according to the word count.

In-Depth Knowledge of Culture:

Being a native speaker of the target language is not enough, language specialists should also have excellent knowledge of the relevant culture. They cannot fulfill the translation needs of their clients if they are not familiar with the cultural practices of the target audience. Whether you are doing medical interpreting or literary translation, knowledge of culture is important everywhere.

Freelancing or Working with Agencies:

Some language experts decide to work on their own. They join freelancing websites like Upwork and Fiverr and try their luck at finding projects on their own. Others look for translator jobs offered by agencies so they can get projects regularly. Although you can make a decent amount of money as a freelancer too, you will have to spend a long time to find regular customers. But if you work for a popular translation services provider, you won't have to search for clients yourself and you will also get paid a decent amount of money.

Your Field:

Your average annual pay will also depend on your translation field. Healthcare interpreters and translators often make more money than literary translators. But in order to get the highest paying jobs, you should also have the right qualification. For instance, if you want to work as a linguistic expert in the courtroom, you should be familiar with the legal terminology. It is the only way you can make a decent translator income.

Certification:

Getting a professional certification is not a requirement for language specialists. But if they get the certification, they will have more value in the industry and they will be able to earn more than other language professionals. Certified translators also get jobs with famous agencies easily. Clearing the certification exam is not easy, which is why certified translators are so valued so greatly in the language industry.
The average annual income of Spanish translators this year is $40,000, but again, the final amount will depend on various factors. There are many high income translation jobs. Your work experience will also play a part in deciding your salary. Hospital translators and judiciary interpreters often make a decent and consistent income.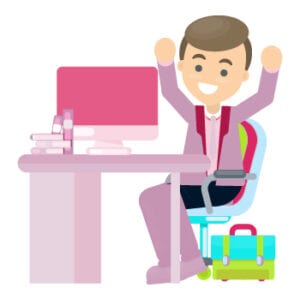 Should I become a Spanish translator?
The United States does not have an official language, but English is still the only language used for official purposes. Currently, there are 47 million immigrants in the US. They all speak different languages including Mandarin Chinese, German, French, Arabic, and Cantonese. But the most spoken foreign language in the country is Spanish. The older generation of Spanish speakers is not fluent in English, which is why they often require quality translations.
If you are a native English speaker who wants to work in the language industry, then becoming a Spanish translator can be a good idea. But it is important that you choose the right field for yourself. You can become a hospital translator and help people in getting health care services. You can also join the prestigious certified translators by clearing the written exam conducted by ATA. But if you want to make more than the average translator salary, it is important that you work for a well-known agency. You won't be able to earn enough as a freelance translator. Freelancing websites like Upwork will also take a huge percentage of your earnings.
If you want to choose a different language pair then you can choose from the list of foreign languages that are popular in America. Mandarin Chinese, Korean, Japanese, Cantonese, French, Danish, Russian, and German language experts are in high demand in the country.