(Last Updated On: August 27, 2021)
Coronavirus has left many employees, unemployed. Due to continuous lockdowns that the government forced to stabilize the situation, it has created many hindrances in different fields of life. From student life to business life, from middle class to lower class, Coronavirus gas bounded almost every person to certain limitations.
These limitations have become hurdles for people who own small businesses or work in companies, industries, and factories. All of this has greatly impacted the Global Economy. The unemployment rate has increased. Some of these people that got unemployed belong to the lower class. They do not have enough education to work on a higher post.
On the contrary, some people who are educated enough can work from home. They can carry out their responsibilities while at being home. As a sidekick, these individuals also work as freelancers to ease their financial burdens. Freelancing is a very profitable way to earn money at the ease of their comfort zone.
These individuals after mastering a certain skill, offer their services to other people on freelancing websites. One of its kind is freelancing translation. Many individuals demand these services widely due to their businesses or companies getting shifted online.
Conception
Unemployment and increasing poverty are not unknown to many of you. The Coronavirus Pandemic crashed the Global Economy. Work opportunities have grown short. At the same time, online businesses have increased. The individuals who have significant knowledge of IT and language, are on the profitable side.
By starting freelancing, they have created opportunities for themselves in such tough times. To help you get through such uncertain times and make significant money, we will introduce you to freelancing especially "freelance translation services".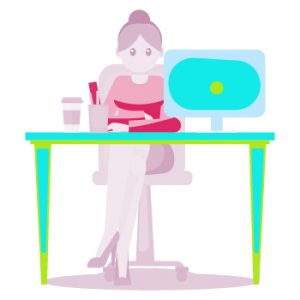 What is Freelancing?
Freelancing means working independently without any employer's supervision. It involves offering your skills to clients through various platforms like freelance marketplaces, social media sites, etc. This type of job allows you to choose what projects you want to take up. You get paid per-project basis. The marketplace is observing a huge rising demand for freelance services.
This rise in demand for freelance services is mainly because many businesses and companies have now become online, getting access to people from all over the World. Including handsome amounts of money, several other benefits come along with freelancing such as:
Flexible timings
No obligation to follow an office routine
Freedom to travel
Work anywhere and anytime
Who is a Freelance Translator?
A Freelance translator is an experienced translator who is not associated with any translation company and works independently. They offer accurate translation services to clients in return for money. These kinds of translators work for a gig. It is completely upon them to start or stop offering freelance translation services whenever they want.
Freelance translators may work permanently, or temporarily. It is completely up to them. Freelance translators do not have just one client. They can accept multiple documents that need to be translated, at the same time. It just depends on their usage of time and effort. The more work they accept while having the capability to do it, the more money they get.
Different translation companies can also hire freelance translators to get their translations done. A freelance translator works completely upon his own responsibility. If he does not collaborate or get hired by a translation company, then solely he/she is responsible for any kind of inaccuracy or errors in the translated document.
How do I become a Freelance Translator?
If you aim to work as a freelance translator and make a good amount of side income, then we recommend you to get both experience and expertise in the languages of which you want to become a translator.
Take online courses. Some of them are very affordable and some are even free of cost.
Do self-study of your translations. Go through them with the eye of a translation professional and criticize your translations.
Join workshops. At workshops, you will make a couple of good friends alongside colleagues that will help you eradicate all kinds of translational errors. They will help you get a strong grip on the language.
Make peers. They will help you get enough experience to get yourself called a professional translator. Moreover, if they do not feel like offering a translation service, they would most probably recommend you to their clients.
Develop a strong online presence. This is probably the most essential step. Make accounts on different freelance sites. Do not forget to set up a profile that is complete and looks professional.
How much does an average Freelance Translator make?
Freelance translators make a pretty good amount of income. According to statistics, an average freelance translator makes about 60,000 dollars annually with an hourly rate of 18 dollars. Freelance Translation is a great side hustle but earning largely depends on your experience and quality of work, where you live, what type of translations you offer, and how many hours you work.
What should he prioritize?
Alongside prioritizing the quality of his work, one should not turn a blind eye to his health. He should not work for an excessive time without taking rest intervals in between them. Health is an important aspect of our lives and therefore it should not be neglected. Professional life and personal life should be kept separated.
We acknowledge the fact that every individual wants to make the most out of his skills but he should also prioritize his health. Freelance translators often burden themselves with work to make maximum wages but they should not ignore the saying: "Health is Wealth".
How to stay healthy as a Freelance Translator?
Considering health as the topmost priority, here are some measures that a freelance translator should take to stay healthy:
Wake up early. In the morning, your mind is at its maximum potential. It will help you deliver the best translations along with staying healthy. This would also be very beneficial for your mental health. You would not feel exhausted.
Make a schedule and stick to it. This would prevent you from being lazy and forcing your work onto the next day.
Work on your diet. Health almost depends on your diet only. So do not forget to take in few doses of energy in between the rest intervals.
Have some rest and personal time. Do not exhaust yourself by overworking.
Work together with other fellow translators. This would help you eradicate any kinds of confusion during the translation resulting in peace of your mind.
Stay hydrated and do not forget to make yourself time for exercise. Drink plenty of water to stay refreshed and hydrated, and do regular exercise.
What to avoid?
Avoid working under extreme pressure or stress to minimize health risks. Stress can affect your performance negatively. Therefore, healthy freelance translator try to keep away from stressful situations while translating. Do not neglect your family. If you have kids then spend more time with them. They need your attention too alongside the comfortable life for which you are working.
If you just want to earn extra money and not just completely depend on freelancing, consider freelancing part-time. However, getting extremely busy might lead to burnout syndrome. Hence, choose wisely.
Health and Freelance Translation
Wealth and health are equally important. We cannot prefer one over another. Therefore, we should keep both of these things balanced. Money and health also correlate in a way. If one does not have good health, then all of the money that he made would be of no use. All of this hard work would be in vain. Similarly, if just lay down and rest for an excessive period, we simply just get lazy.
Conclusion
In conclusion to all of this, Freelance Translation is a rewarding job that screams "Freedom". It is very much dependent on one's intention. Healthy freelance translator can continue or terminate this job at any time by their own will. They may stop taking in further translation projects whenever they want to. Following the trend of growing translation businesses, it would not be at a loss for you to learn Freelance Translation and master it.
Questions and quotes are free. Live chat with us 24/7