(Last Updated On: August 13, 2021)
Do you plan to relocate to the United States and require Russian documents to be translated into English? Nevertheless, if you plan to do business with English native speakers, Russian translation may be required. Aside from that, if you're introducing a product in a foreign market, you'll probably require an English handbook and description for certified Russian translation services.
Legal documents, on the other hand, necessitate professional translation services. Because if there is any legal document it will be used as an official document in governmental departments. There are various types of translation services available for various types of papers. Some documents may require certified or notarized translation, but a few legal documents that may be used in court will require sworn translation.
Because the nature of translation differs from that of other types of translation, any unprofessional translator will be unable to deliver accurate legal translation. For certified translation, for example, you must have your documents certified by an authorized person. Regardless of his linguistic abilities, a layman cannot certify it.
Demonstrate that you are in desperate need of a professional translation company with native Russian translators and English translators that can produce accurate translations replete with official signatures. Official translation agencies are providing their best services in this regard at a good translation cost.
Language translation is a complex process because exact translation with the same context is difficult to achieve. But qualified and experienced translators are increasing in the translation industry. Many companies are providing Russian certified translation services and have ATA-certified translators.
Following are few things that you should keep in mind while choosing any company for a Russian translation service are:
ATA certified translators
Native translators
Professional level of service
Professional linguists in both languages (Russian linguists and English linguists)
Lowest prices
Wide range of documents translation services
Excellent standards for quality
Checkout our latest post about differences between legal and certified translation!
What are the requirements for certified translation in Russian?
The most significant prerequisite to do Russian Translation is to be fluent in the language. If a translator isn't familiar with the language, the translator would almost certainly make a mistake. A successful translation must first be fluent in a language; nonetheless, speaking a language fluently does not make a translator complete and successful, as his actual comprehension is evaluated in the conversion of language on paper.
Because all languages have words that are unique to their cultures, a translator must have a basic understanding of them. Furthermore, because a native speaker may evaluate a translator's work, he must choose the most relevant and recognized expression for the natives. Another essential qualification for a Russian Translator is fluency in English, as it is a global language and more likely to be in pair language. But for certified translation, there are some specific requirements listed as following.
AUTHORITY OF CERTIFICATION OF DOCUMENT
Different countries have different systems for translation services for official documents but in the United States of America, anyone can make a certified copy of the original document. Here anyone refers to the professional translators.
Only professional and well-versed translators can keep the accuracy of translation up to the mark. But for the certification statement following are the things that you need in your document:
A statement that is proof of the accuracy of the translation of the document.
Translator's name
Translator signature
Date of translation
These are a few things that are essential in their certification statement. Other than that ATA has given proper farm at four document certifications. Some documents required certified translation but some documents need notarization.
The process of notarization is but different from the certification. So if you need to do a notarized translation of your Russian documents then you need a notary public. Translation companies can also certify your Russian documents.
REQUIREMENTS OF USCIS
Because the USCIS has a high standard, translating immigration documentation is the most difficult. However, there is no risk of rejection by the USCIS. with our top-notch quality translation. Say no to rejection with our guaranteed quality translation services. Our staff of translators, editors and proofreaders have extensive expertise working to USCIS standards. There is a proper format by USCIS for approval and the ATA certification seal is essential.
Why do you need a certified translation?
The goal of a certified document is to safeguard your original documents. We can't always rely on our original certificates and identity documents to get us where we need to go. Because creating these legal documents is difficult, and they can be recovered if they are lost or misplaced. As a result, instead of using original copies, you'll need to certify documents.
And if you are migrating or applying for admission to any university abroad then you can't use your original documents in Native language. Many governmental departments and universities ask for certified translation of your original documents for paperwork.
To avoid fraud, most businesses, banks, government agencies, Law firms, and organizations need certified copies. It's also possible that you'll need to certify documents for immigration purposes. For immigration purposes, you will frequently be required to submit a certified immigration application to immigration officials. If your immigration application is in a language other than English, you will require translation for immigration purposes.
Certified translation is always preferred because of its quality assurance. The certification is a verification of the translation's quality and accuracy. For official documents, a native speaker is preferable over a generic translator. This type of material necessitates a flawless translation. Second, some niches necessitate the use of only professionals.
A medical paper, for example, necessitates the use of a medical translation. Even if he is a legal or financial translator, he will not be able to fully understand medical terminology. For the translation of some papers, certified language abilities are required, and only a native speaker possesses these skills. For quality control or quality check, a certified linguist's signature is required. The odds of error are quite low when more than one person is doing, rechecking, and managing the project.
DOCUMENTS FOR WHICH YOU NEED CERTIFIED TRANSLATION
Following are few different types of documents that you might for certified translation for different purposes.
Birth certificate
Death certificate
Personal documents
Marriage certificate
Vital records for business
Legal translation for legal documents
Divorce certificates
Medical records
Corporate documents
Police certificates
Official certificates
Police clearance certificate
Vaccination records
University diplomas
Educational documents
Financial document
CONCLUSION
For precision, very detailed professional behavior is essential. Professional Russian translators are required since even a native Russian speaker is not always able to provide the best translation capabilities. As a result, this job necessitates a specific set of abilities. This is the result of practice and training. Legal documents translated from Russia to English might be considered a work of art.
The biggest difficulties arise from a lack of grasp of the Russian language and phrases. Finding an English equivalent for such Russian terminology or statements. Keeping the document's original meaning and message in the translated version. A detailed translation of a source text is provided. Negligence in any of the criteria listed above can result in clumsy translation.
So, make sure to hire any good translation agency for the Russian translation. For notarization and certification, there is a need for the availability of Russian authorities, Professional translation service companies provide that for you. They also have quick turnaround times within few business days at affordable rates.
Experienced translator of the target language and experienced translator of source language work together on a project for best possible results. Translation cost varies from type to type of official translation service. Many well-known Russian translation companies are providing the best English translation service as the target language with fulfilling all translation requirements by USCIS.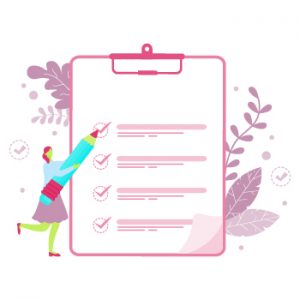 Questions and quotes are free. Live chat with us 24/7