(Last Updated On: December 15, 2021)
Filipino to Canadian Translation
When we talk about businesses in the Philippines, they may not run as well as they would if made international. The first step to this will be choosing the largest international markets. It is no doubt that Canada would also make up to that list. Expanding your business to foreign territories such as Canada may or may not guarantee you the success that you might be aiming for, but it will definitely gain you more reach and reputation. But before all of that, there comes a language barrier.
To overcome it, you will require Filipino to English translations. Anyways, you do not need to worry as we have got you covered. In this article, we will make sure that you get all the important details and key points about Filipino to Canadian translation. So, let's get started.
Exordium
Canada is a country where different people belonging to different cultural backgrounds live. Among the other countries such as the US and Britain, Canada gains the most of the immigrants annually. Looking into this, we get to know that due to different problems such as overpopulation, there are not enough job opportunities in Asia. Moreover, people prefer international education institutes over Asian ones. Factors like these lead to immigration.
Talking about one of the Asian countries, the Philippines is comparatively much better than some other countries. Nevertheless, Filipino people still prefer immigration and stuff. Not to neglect the fact that while doing so, they may meet the language barrier. This language barrier restricts them from talking in the Filipino language only. This makes it difficult for Filipino Canadians to communicate with others. Thus, at a moment like this, they will need Filipino to Canadian translation.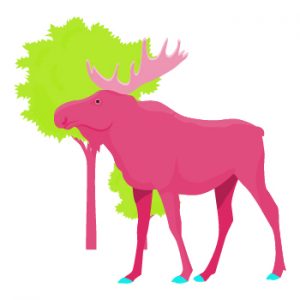 The Philippines, An Archipelagic Country
The Philippines is an archipelagic country in Southeast Asia. Its official name is the Republic of the Philippines. This country is in the Western Pacific Ocean with about 2640 small islands. It borders the South China Sea to the west, the Philippines sea to the east, and the Celebes Sea to the Southwest. It also shares maritime borders with Japan in the Northeast, Palau to the east and southeast, Indonesia to the South, Malaysia and Brunie to the Southwest, Vietnam to the west, and mainland China to the Northwest.
The Philippines has an area of about 300, 000 square kilometers. It is the world's twelfth most populated country with about 109 million people. Manila is its capital while Quezon City is the largest city. Both English and Filipino hold the status of official languages.
Filipino, the Language of the Philippines
Filipino is the Standardized version of Tagalog which is an Austronesian Language widely common in the Philippines. There are about 45 million speakers of Filipino that speak it as their mother tongue. It belongs to the Austronesian family of languages. Filipino uses the Latin writing system: Latin alphabets. It is the official language of the Philippines as well as ASEAN. It is a developing language as it is slowly attracting more and more speakers daily.
Filipino to Canadian Translation
Filipino to Canadian Translation can sometimes be tricky. This is because many of the Asian languages are very less common and not many people contain a considerable amount of knowledge and expertise of them. Moreover, in comparison with the European languages, Asian Languages are more complex. This language barrier can cause a huge problem for you. You can dodge such a problem if you hire a translation company that has professional Filipino to English translations.
When we talk about human translation, let's also talk about the price rates for Filipino or Tagalog translation. There are different prices for Filipino to Canadian translations. The price of a translation depends on the document type, the number of words, and the language. Because of the translation demand for Filipino to English, the price rates for Filipino would be somewhat higher than what you expect.
What language do we mean, when we say Canadian?
It is very clearly visible that Canadian itself is not a language. The two most common and official languages of Canada are English and French. So, when we say Canadian, we are not referring to either of these languages but their variants that are spoken in Canada. As a language, Canadian French and Canadian English both hold official status in Canada. About 56% of Canadians speak English and 26.4% of Canadians speak French.
The remaining percentage speaks different other languages such as Spanish, Italian, Hindi/Urdu, German, Arabic, Filipino, and Russian. Canadian French and Canadian English is not much different from the regular versions. Canadian French differs from regular French in terms of pronunciation and vocabulary. It contains many of the characteristics of 17th century French. On the other hand, Canadian English does not contain much difference. Here, we will discuss Filipino to Canadian Translation in terms of Canadian English.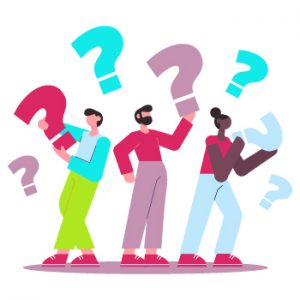 Where Can You Find Filipino to Canadian Translation?
You can go out and search for different translation companies in your town. We consider these translation companies to be more trustworthy. But in case, you are too busy to go outside and prefer online services, then you can browse the internet for your ease. After entering your query, the search engine will pop the most reputable translation companies in front of you. You can visit these websites and see the reviews. Many people read this amazing blog post. Have you read it? Writing for the Canadian market English Translation
After confirming that you want to hire a specific translation company, upload your document to that website. Consequently, try filling out their form which includes basic questions such as: By when do you need the translation? Any additional comments that you would like to add?. Lastly, complete the payment method. Then soon, you will be handed over a Filipino to Canadian translation of your document.
The Standards of Filipino Translation
When ordering Filipino translations, be very selective and careful. Make sure that you do not run into fraud or some low standards translation company. It is because these companies try to dodge their customers by doing computerized or machine translations but everyone knows very well that even machine translations may have errors and inaccurate Canadian translations of the words. Make sure that the translation is contextual and not literary.
Translating word to word may sometimes mess up the whole meaning of the translation. The companies that avoid this step have a high chance of losing many potential customers. Trustworthy translation companies aim to hire qualified language experts that can deliver the translation of each word into a different language without losing the meaning of the translation as a whole. Prioritize the precision of the translations of your documents and content validity.
Afterword
Long story short, the most important step in the Filipino to the Canadian translation process, or even generally, is to choose the right company that can deliver you the right translation. Many translation companies on the web provide excellent Filipino translation services. They can deliver translations on a wide range, from translating shortest phrases to entire web pages.
Whether it may be for business documents, corporate documents, professional documents, or any other kind, the translation should always be error-free and clear-cut. Foreign languages such as Filipino, and Canadian variants of English and French are not that common and are low-resource languages. Therefore, these languages require extra care and research. As we previously said, Canadian French contains characteristics of 17th century French. Therefore, there may be some terms that a naïve translator can end up confusing.
Questions and quotes are free. Live chat with us 24/7