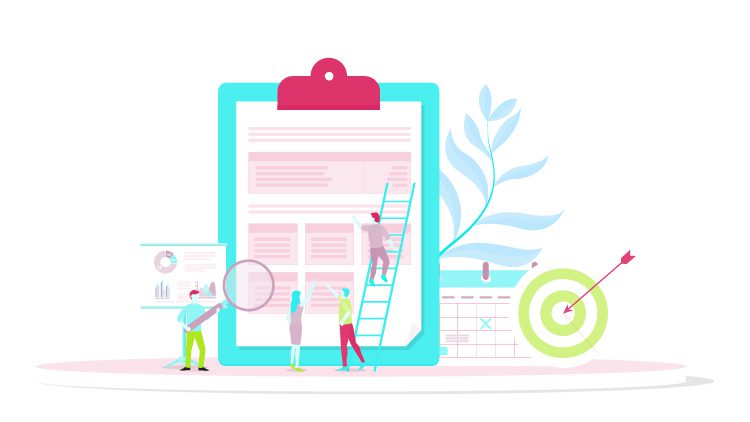 (Last Updated On: August 10, 2021)
Are you looking forward to pursuing your career as a translator? If so, what do you think are the requirements of a successful translation career? Obviously, it's the command of the source and the target language. Moreover, a good style and extensive knowledge of both the culture and the language are also very important factors.
Well, translation is not just about converting content from one language into another. A lot of difficulties are always there for a fresh translator. Perusing your career as a translator is just like running a business; so you should be aware of what is to expect!
Do you know Spanish translation services are booming around the world? Well, if you are looking for specialization, go for the Spanish language. Spanish is the Fourth-most popular language in the world and the official language of 40 countries. It has 500 million native speakers. The demand for its translation is increasing rapidly. So, being a Spanish translator is a win situation for you!
Now you are wondering what's do next right? Don't worry in the article we will discuss the requirements of a Spanish Translator and everything that you need to know before getting into it. So, let's have a look at it!
WHAT IS A SPANISH TRANSLATOR?
The basic duty of a Spanish translator is to convert documents from Spanish to another foreign language or vice versa. People usually get confused and mix up the services of translators and interpreters, but these two are totally different.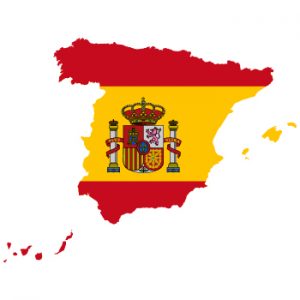 A Spanish translator work with the written content however an interpreter works with the spoken language. An interpreter provides its services to avoid the language barrier and make a successful verbal communication. You might have seen a person translating alongside a foreigner for international official businesses.
Generally, the duties of the translator don't overlap with an interpreter's duties. Unlike an interpreter, a translator is mostly independent of others. Translators work to convey the meaning of the original document into the target language. Typically, a translator translates the text into their native tongue. A Spanish translator is most likely to translate a language into Spanish or if a translator uses Spanish as a second language then he or she will translate from Spanish to their native language.
Translators have the freedom of working from wherever they want in the world, depending on the jobs and clients. You can work remotely and provide software assistance. All clients want is a quality translation!
WHO HIRES A SPANISH TRANSLATOR?
The need for translators is rising rapidly in every market. In fact, interpreter and translator jobs are growing at a faster rate than usual. According to the US Bureau of Labor Statistics, it an expected an increase in the translation industry by 18% by 2026. A translator can work in various fields such as government agencies, law firms, hospitals, or any other international organization.
Government agencies: A lot of government agencies hire translators to make a smooth interaction between the government and citizens.
For a government agency, you are expected to translate a wide variety of dense and formal types of documents.
Law Firms: You can work in a law firm as a translator but since legal translations are very important, that's why they require legal translators. Strong knowledge of legal terminologies of source and target language is a must for this kind of job. 
Hospitals: Hospitals also hire translators to help build a healthy connection between a doctor and a foreign patient or any other medical record. Extensive knowledge of medical terminologies as well as interpersonal skills is required if are interested in this job.
Additionally, Spanish-speaking companies and organizations also need translators for business documents as well as to translation their services for customers. You can check the local companies in Spanish-speaking countries to avail this type of job. You can also work with a translation company and become a successful translator. However, there are some specific requirements to avail in opportunity.
REQUIREMENTS OF SPANISH TRANSLATOR FOR A TRANSLATION AGENCY 
Translators are important bricks of a translation company. There is no way to maintain standards without them. That's why a company sets some requirements to pick out the best translators and serve their clients in the best possible way.  Here are some of the requirements to avail of such a Spanish translator job.
 Native Spanish Speaker
Only a native Spanish translator has a better understanding of the native language. Every translation company wants to provide professional translation services to its clients.
They want native translators to work with efficiency and provide an accurate translation. So, if you are a native speaker of Spanish, avail yourself of the opportunity to work with a translation company.
Previous Experience as a Spanish translator
Experiences are always counted because an experienced translator can do the most accurate and proper translation of the original language. Common document such as birth certificate needs to be translated well as it shows the identity of a person; experienced Spanish translators can do accurate translation for this type of document with their excellent knowledge.
ATA-Certified translator
The translators who are a member of American Translators Association (ATA) are considered more acceptable translators. The affiliation with ATA shows that they know the best possible outcomes of the translation. A translation agency always prefers a certified or ATA translator to promise its clients accurate results.
Excellent English Proficiency
English is an international language and one of the most widely spoken languages around the world. English is a must to work with every organization. So, to work with a translation agency as a Spanish translator you need to be proficient in English other than the Spanish language.
Ability to Work under Stress and with Tight Deadlines
A translation agency provides 24/7 services to its clients, sometimes clients want urgent translation within the same day. But a tight deadline doesn't mean that they compromise on the quality.
They work hard to provide the correct outcomes with the limited time. So, a translation agency needs its translation to work under stress and with tight deadlines without compromising
 Fluency in at least two languages
Most of the translation agencies provide their services in 60-plus languages; therefore they require translators who are fluent in at least two languages. If you are a Spanish speaker, it's better to learn one language other than Spanish to stand apart from other Spanish translators.
WORK AS FREELANCE SPANISH TRANSLATOR
You can also provide your services online; a lot of translators are working freelance and earn a handsome amount of money. In fact, when a translator works as a freelancer they charge more money than a translation agency. There are various websites and platforms to work on as a freelancer such as Fiverr, Upwork, Freelance, and many more. All you have to do is register your login there, let people know about you and your services, and start earning today!
WRAP UP 
Now, you can use your Spanish skills, become productive in a way and meet the challenges of constant learning. In order to get a Spanish translator job, all you have to do is a solid grasp of the Spanish language, a thirst for knowledge, and of course, this article. So, if you finally decide to pursue a Spanish translator, go for it a bright career is waiting for you!
Questions and quotes are free. Live chat with us 24/7